SKU: ST3UFO-200W50BLK-1P
SkyForge Plus 200W LED High Bay Light Fixture with Shade
---
C&US UL Listed
3 Years Warranty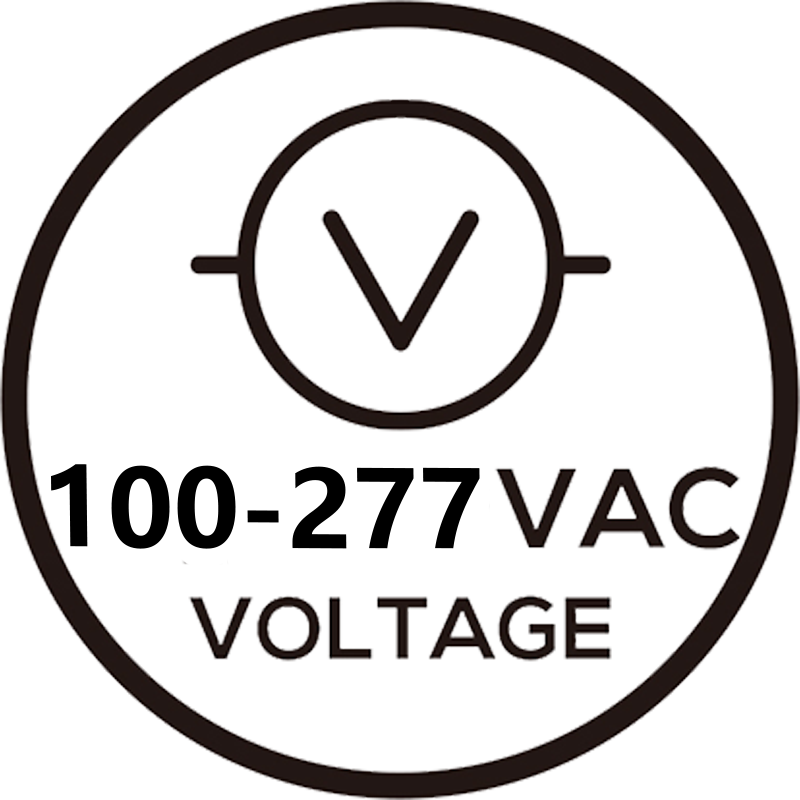 Voltage 100V-277V
Die-Casting Aluminum
The SkyForge Plus 200W LED High Bay Light Fixture delivers 26,000lm brightness, saves 90% energy, supports 100-277V range, and offers 10%-100% dimming. It features excellent heat dissipation and carries a 3-year warranty.
Light fixture provides high 26,000lm brightness.
Energy savings reach up to 90%.
Supports a wide voltage range of 100-277V.
Offers dimming range from 10% to 100%.
Ensures excellent heat dissipation for durability.
Backed by a three-year warranty for peace of mind.
Product Details
Specifications
Additional Documents
Input Voltage
LeonLite® Commercial (120-277V AC)
Color Rendering Index (CRI)
Ultra-Bright Daylight
Illuminate your workspace with our 26,000-lumen daylight LED, equivalent to 33 60W bulbs. Ideal for electricians, contractors, and lighting professionals.

Efficient Long-Lasting LED
Our energy-efficient 200W LED provides a 2000W incandescent equivalent and 130 lm/W efficacy. Enjoy a 50,000-hour lifespan for your lighting solutions.
Versatile Sturdy Design
Built with die-casting aluminum, our UL Listed light features a 5-year warranty and 100-277V compatibility. Dimmable for customized brightness in any situation.
Product Support
Frequent ask questions
Use this text to share information about your product or shipping policies.
Our customer support is available Monday to Friday: 8am-8:30pm.
Average answer time: 24h
What is the brightness level of this bulb compared to traditional bulbs?

This bulb is approximately equivalent to 33 60W bulbs in brightness.
Is this bulb suitable for residential use?

This bulb is primarily designed for commercial use, but can also be suitable for larger residential spaces such as warehouses or workshops.
Does this bulb have a dimming feature and what is required for it to work?

This bulb has a dimming feature that requires a special dimmer and a second 3-conductor cable run. The dimmer cannot be put on the power line directly.
What is the dimming range of this bulb?

The dimming range of this bulb is 10% - 100%.


Our customer support is available Monday to Friday: 8am-8:30pm.
Average answer time: 24h
Product Reviews
Voice of Customers
This product has no reviews yet.