SKU: SF3UDL-4W55D3CCT-BLK-1P
ElegaLux+ Pro 4' LED Linear Light - Black - 55W - Adjustable CCT
---
3 Years Warranty
DLC QPL Listed
C&US ETL Listed

FCC Certificated
The LeonLite Commercial ElegaLux is a 55W, 4ft architectural LED light delivering 6325 lumens, featuring adjustable color temperatures, and a sleek, black design.
ElegaLux: 6325 lumens, 55W LED light.
Adjustable color temperatures for perfect ambiance.
Architectural LED with direct, indirect lighting.
Sleek, black 4ft suspension light.
Easy-install, stylish commercial light.
Sophisticated ElegaLux: Combining form, function.
Product Details
Specifications
Additional Documents
Input Voltage
LeonLite® Commercial (120-277V AC)
Color Rendering Index (CRI)
Light Temp/Colors
3000 Kelvin / 4000 Kelvin / 5000 Kelvin
Affordable Elegance
Exceptional value and sleek design, 5-year warranty, reliable and long-lasting fixtures, budget-friendly option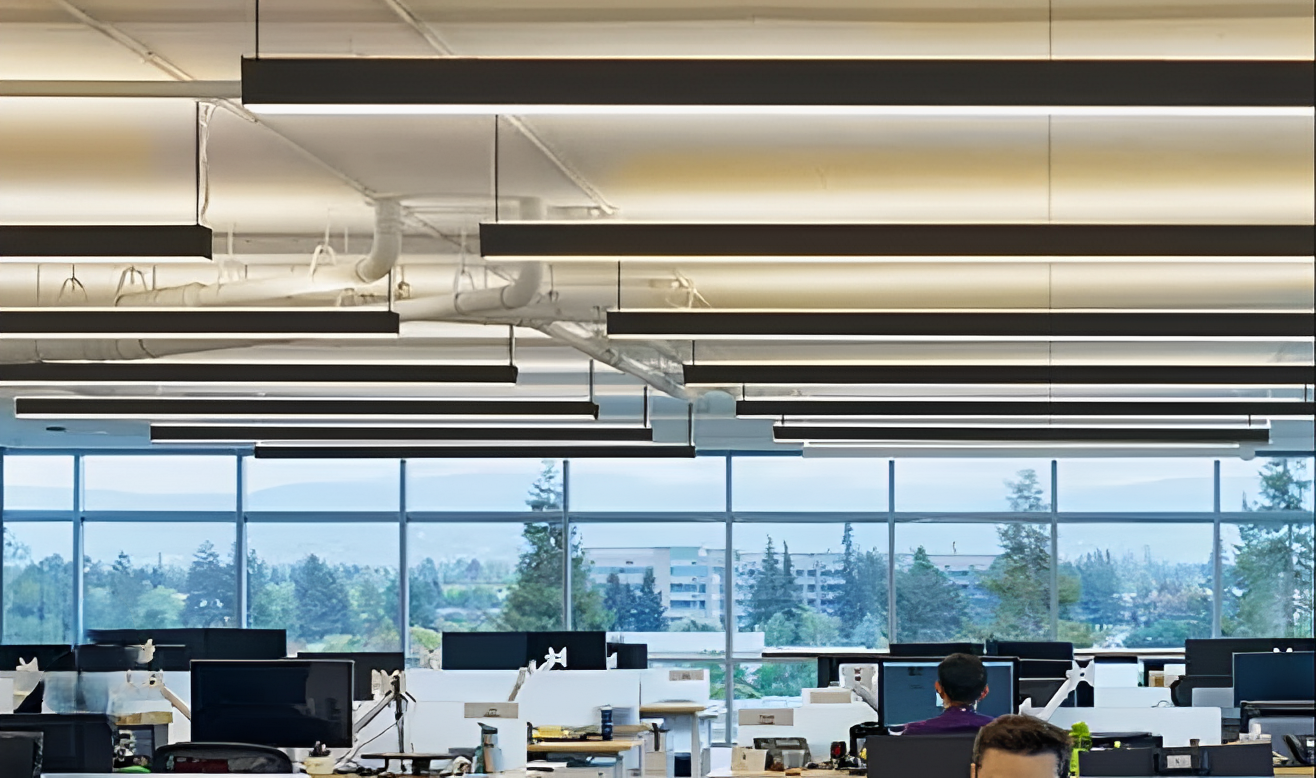 Luminous Versatility
6325 lumens, adjustable color temperatures, DLC, ETL, and FCC listed
Architectural Brilliance
Architectural lighting, direct and indirect capabilities, refined aesthetics, simple installation
Product Support
Frequent ask questions
Use this text to share information about your product or shipping policies.
Our customer support is available Monday to Friday: 8am-8:30pm.
Average answer time: 24h
What is the maximum number of units that can be connected for multi-light connection at 277V?

At 277V, you can connect up to 15 units for multi-light connection.

Can the uplight and downlight be controlled independently?

No, the uplight and downlight cannot be controlled independently. They are controlled together by the same dimming range of 0-10V.
Is the backup battery included with the light?

No, the UL listed rechargeable backup battery needs to be purchased separately.
What certifications does this LED linear light have?

This LED linear light has ETL, FCC, and DLC certifications.
Our customer support is available Monday to Friday: 8am-8:30pm.
Average answer time: 24h
Product Reviews
Voice of Customers
This product has no reviews yet.