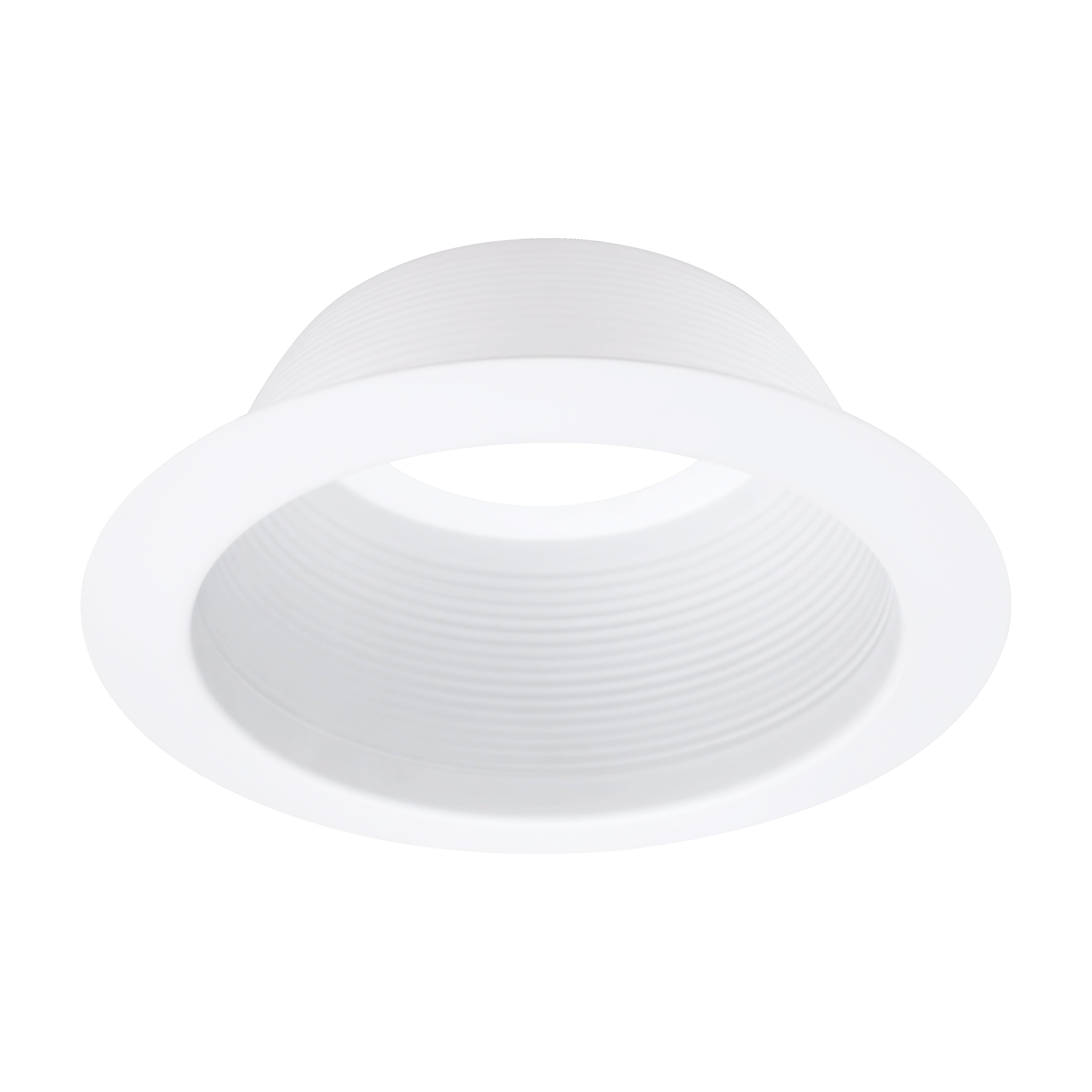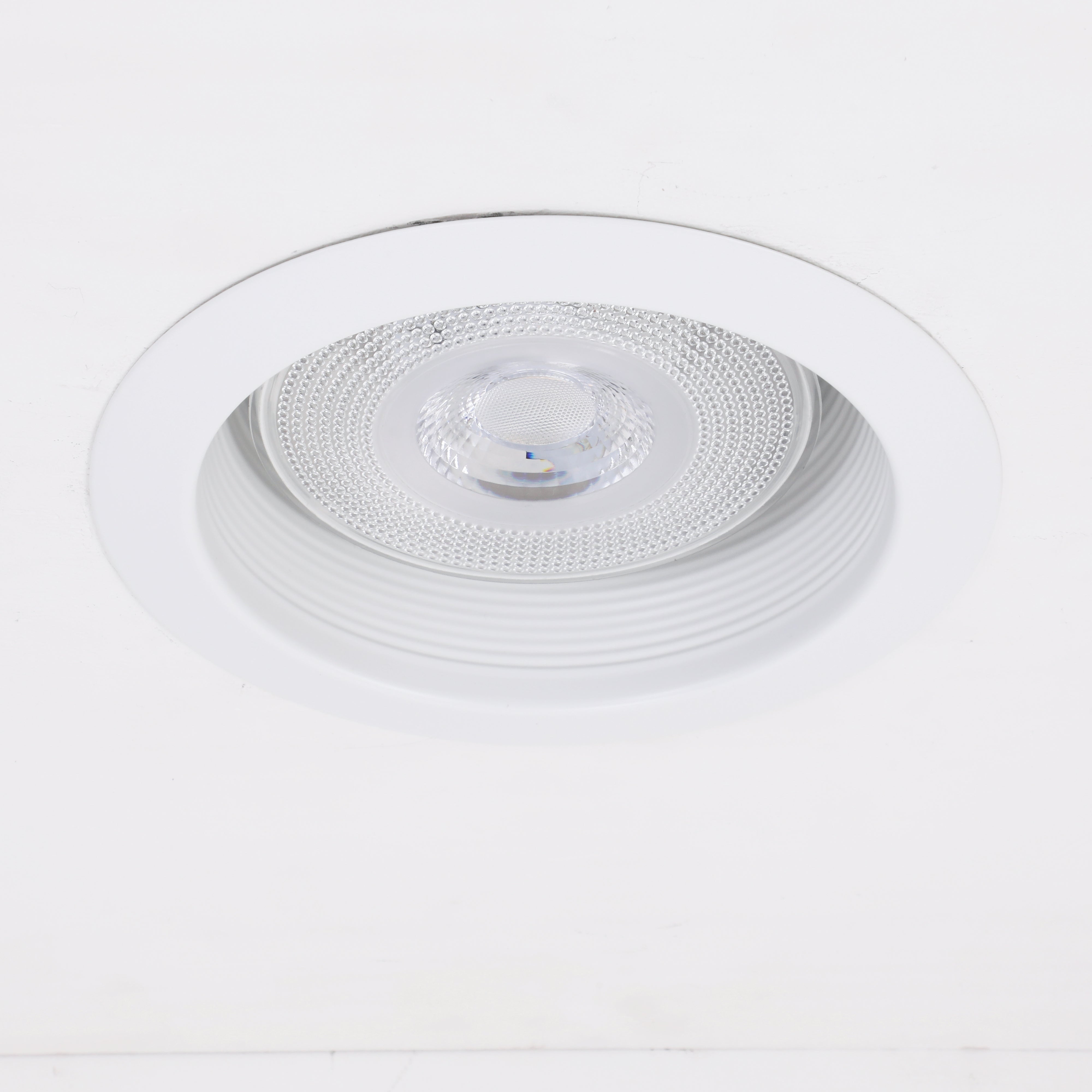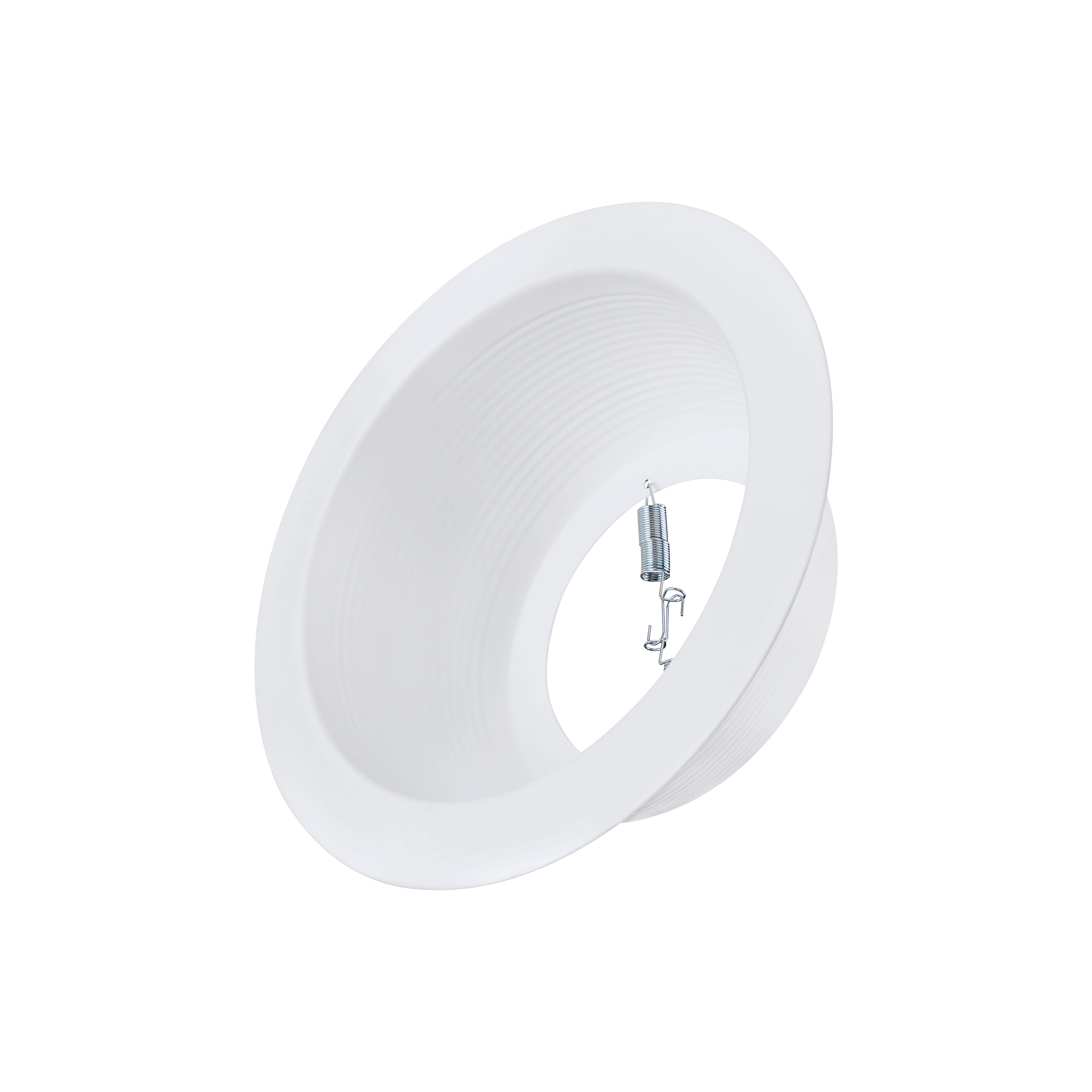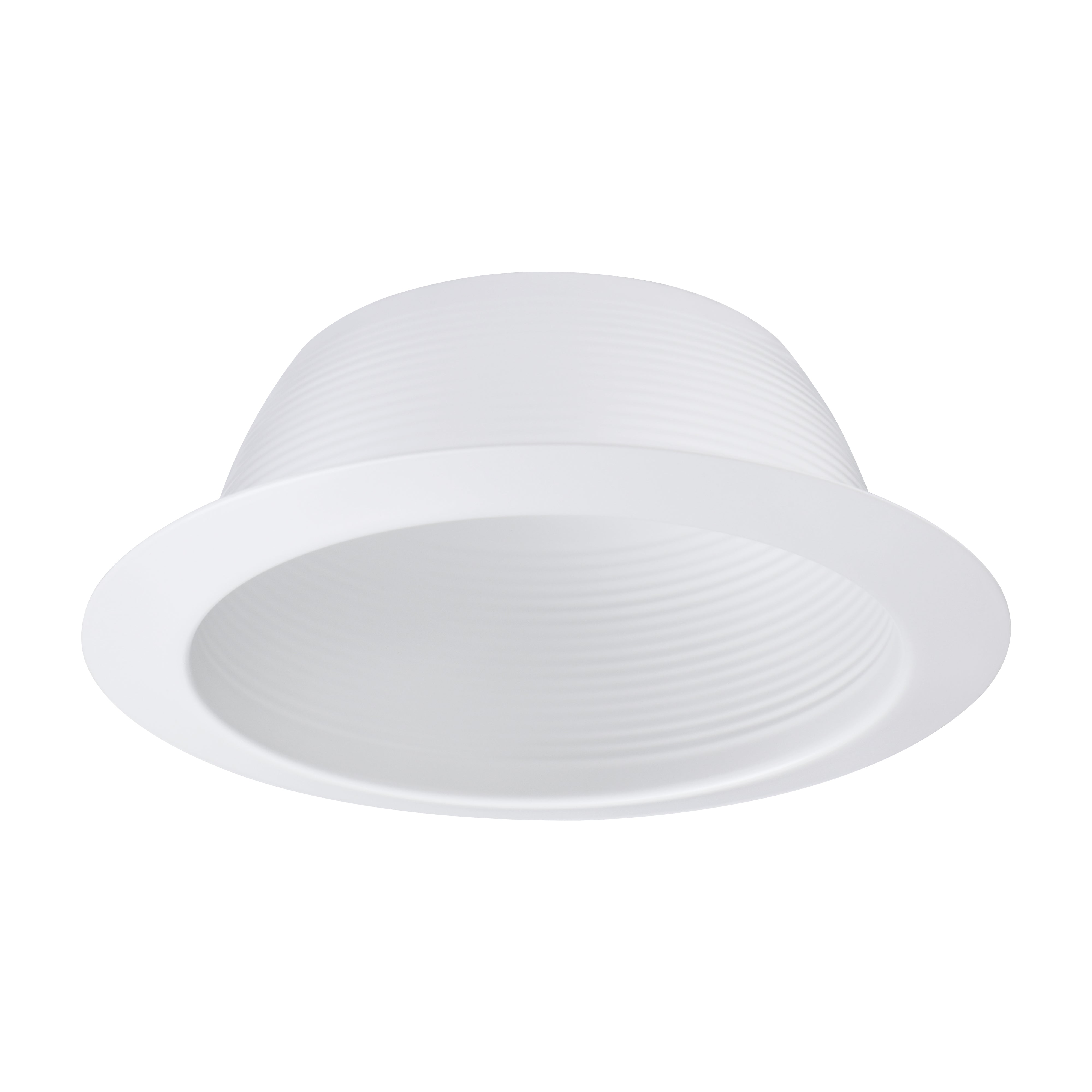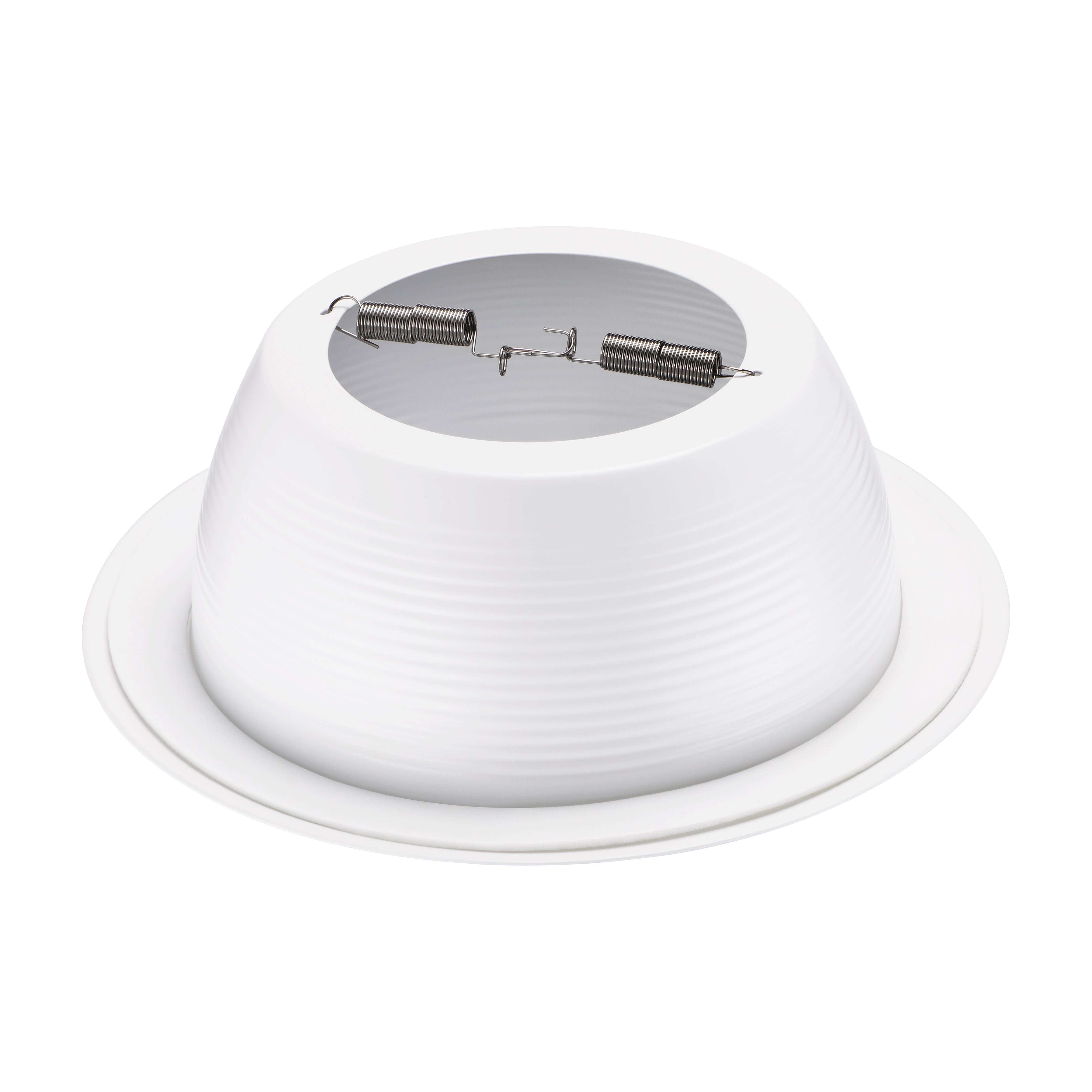 SKU: XO1RLT-IR-6WHT-6P
TORCHSTAR 6" Stepped Baffle Trim - White
---
This 6-inch recessed light trim, ideal for rosewood ceilings, features a detachable ring, glare-reducing step baffle, and is made of robust, oil-rubbed bronze metal.
Max bulb wattage is 75W.
Input voltage stands at 120V.
Baffle displays oil-rubbed bronze.
Ring sports oil-rubbed bronze.
Compatible with multiple bulb types.
Material is iron.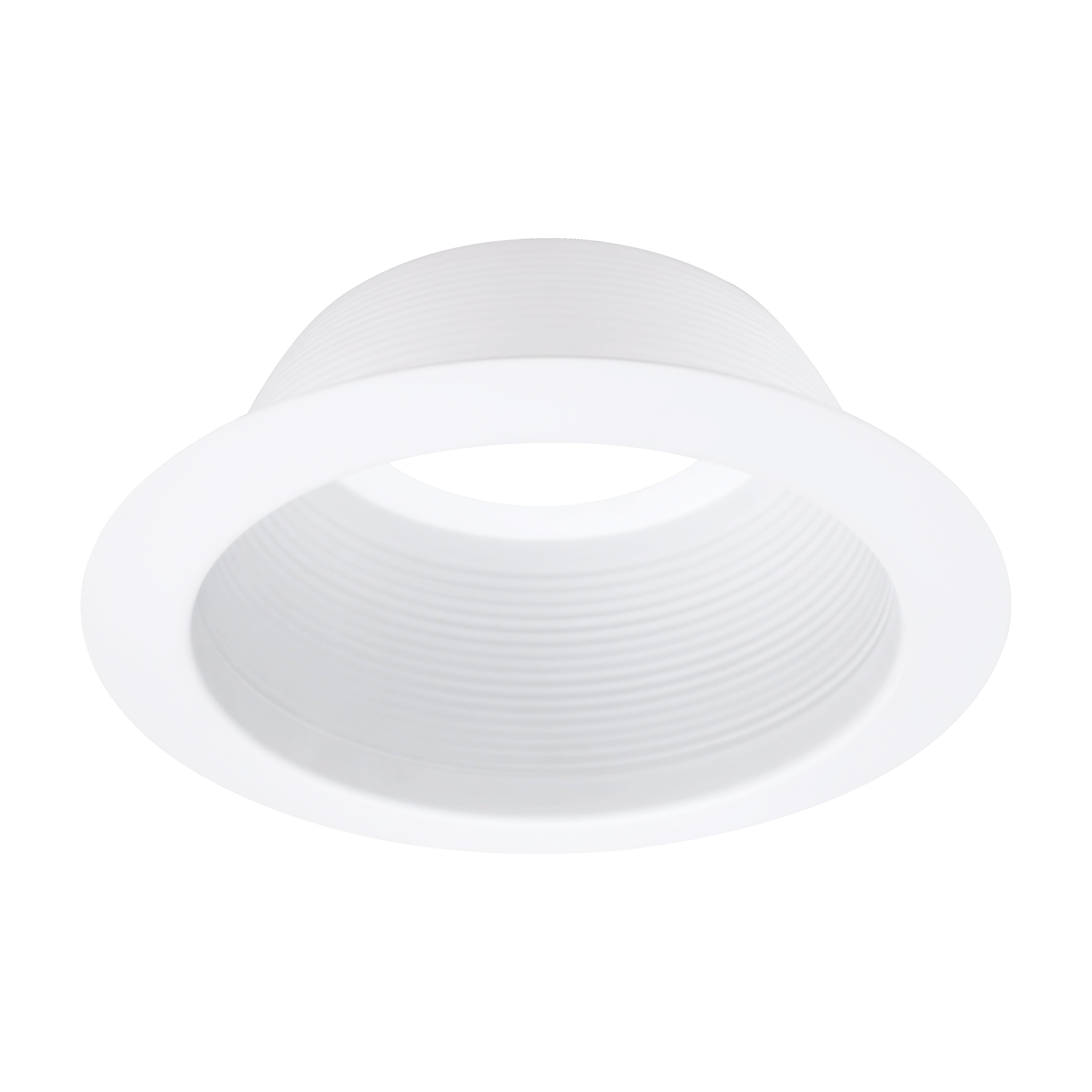 Product Details
Specifications
Additional Documents
Installation Type
Ceiling Mount (Housing Required)
Compatible Bulb Type
Halogen, incandescent, LED
Retro Style
The retro style of this recessed light trim adds a touch of vintage charm to your space. Its step baffle design, and push-n-click installation, make it a convenient and stylish choice.
Durable and Reliable
With its one-piece design and solid construction, this integrated can light trim ensures durability and reliability. It covers gaps, enhances the appearance of your space.
6 Inch Integrated
This white trim is the best choice for replacing old and yellowed plastic trims. It fits 6 inch standard recessed cans and offers easy installation.
Product Support
Frequent ask question
Use this text to share information about your product or shipping policies.
Our customer support is available Monday to Friday: 8am-8:30pm.
Average answer time: 24h
Can the trim be easily installed?

Yes, the trim has a super easy and fast installation process, using a plug-n-play design and spring to hold it firmly to the housing.

Is the trim suitable for retro decoration?

Yes, the trim has a retro style that can complement retro-themed decor.

Is the trim made of plastic or metal?

The trim is made ofXGEN™ Anodizing Alloy, providing durability and strength.

Is the trim compatible with specific bulb types?

Yes, the trim is compatible with PAR30, PAR38, BR30, and BR40 bulbs, including halogen, incandescent, and LED options.

Our customer support is available Monday to Friday: 8am-8:30pm.
Average answer time: 24h
Product Reviews
Voice of Customers