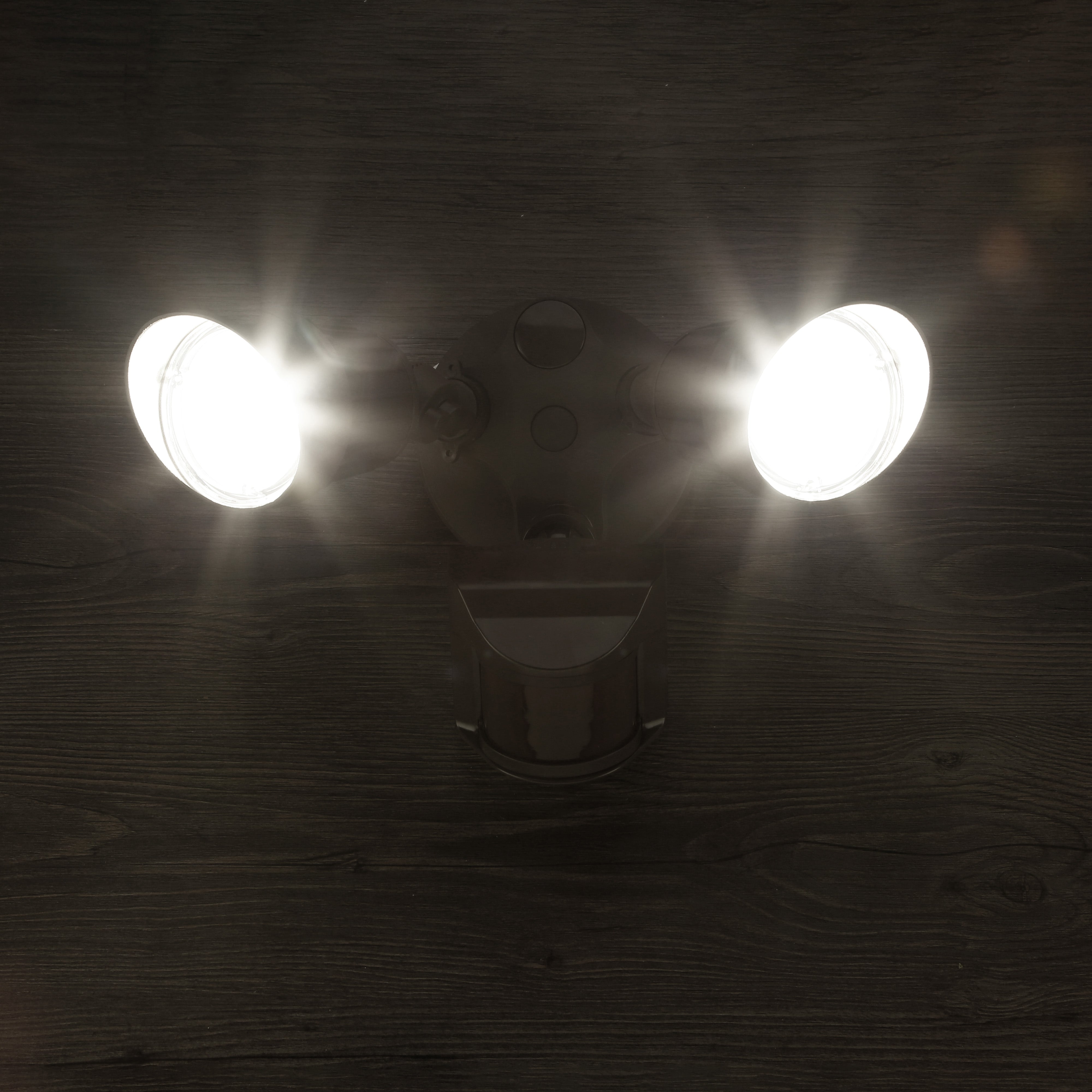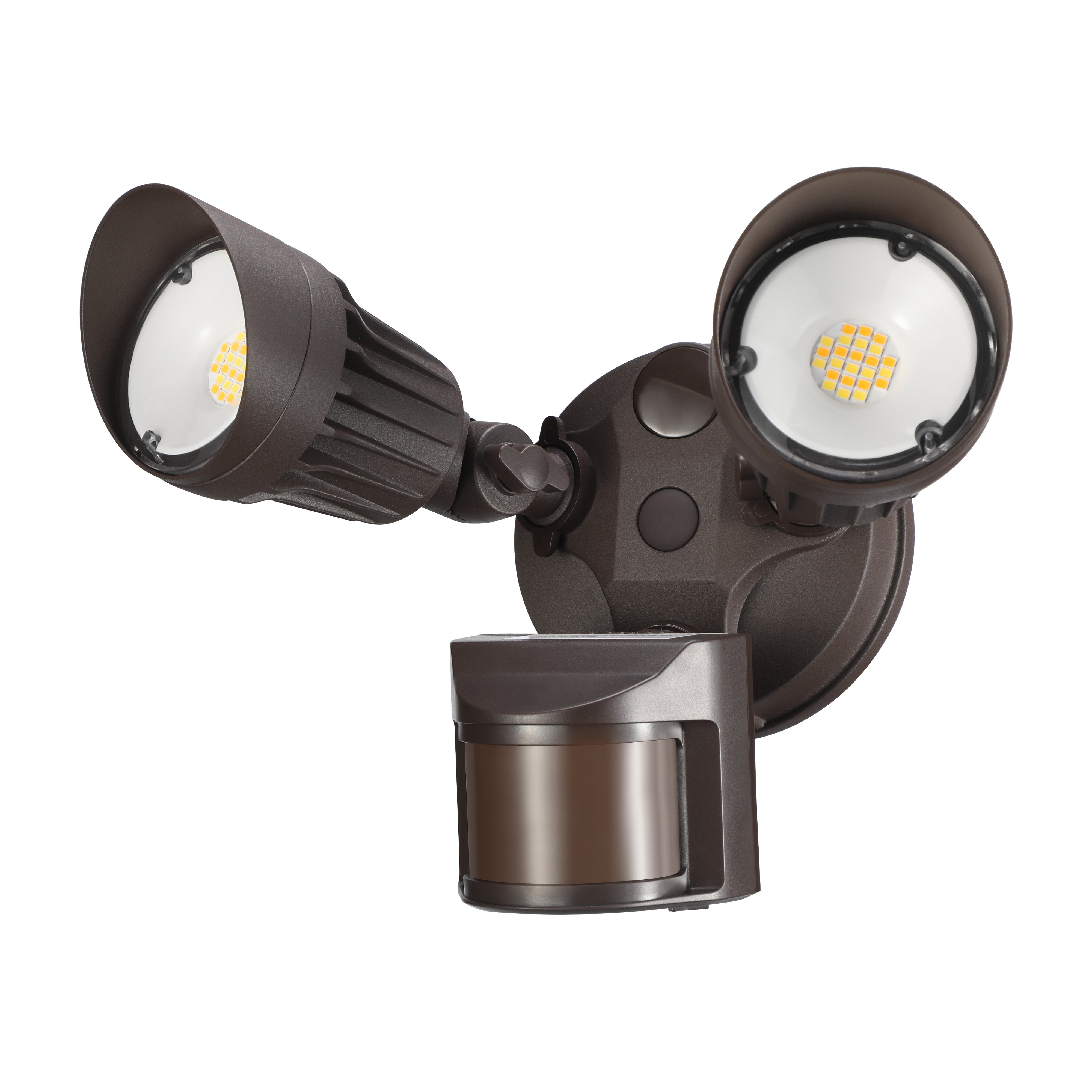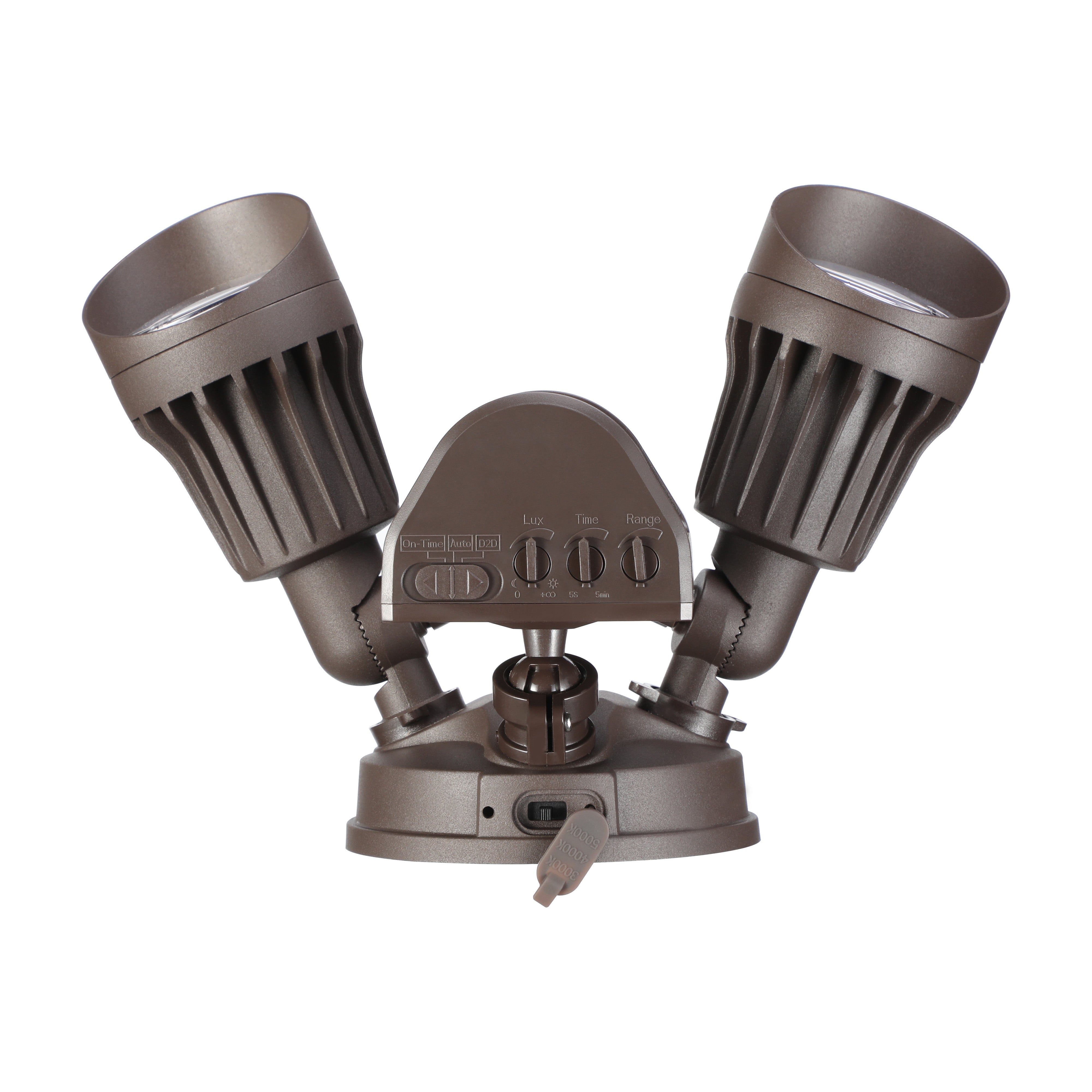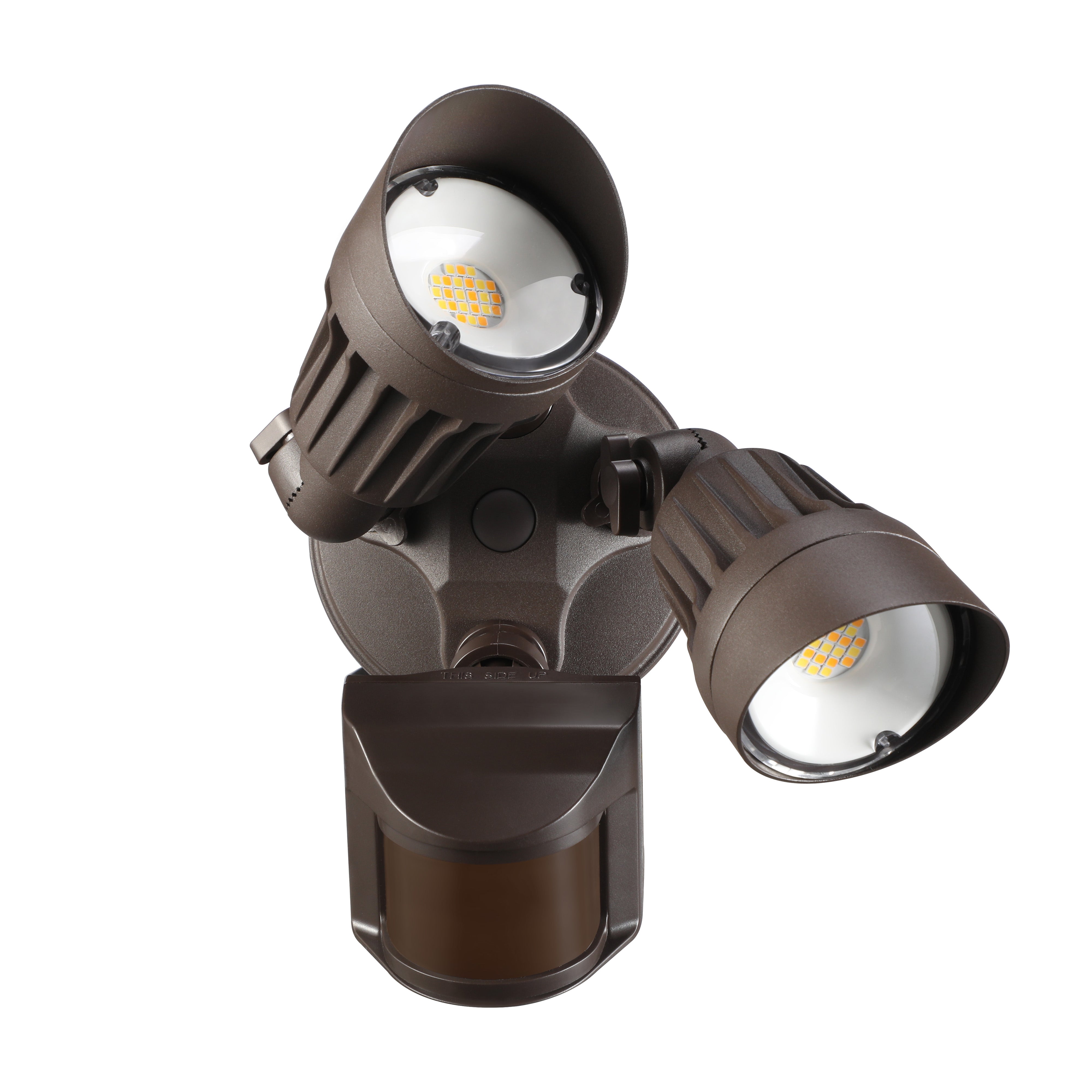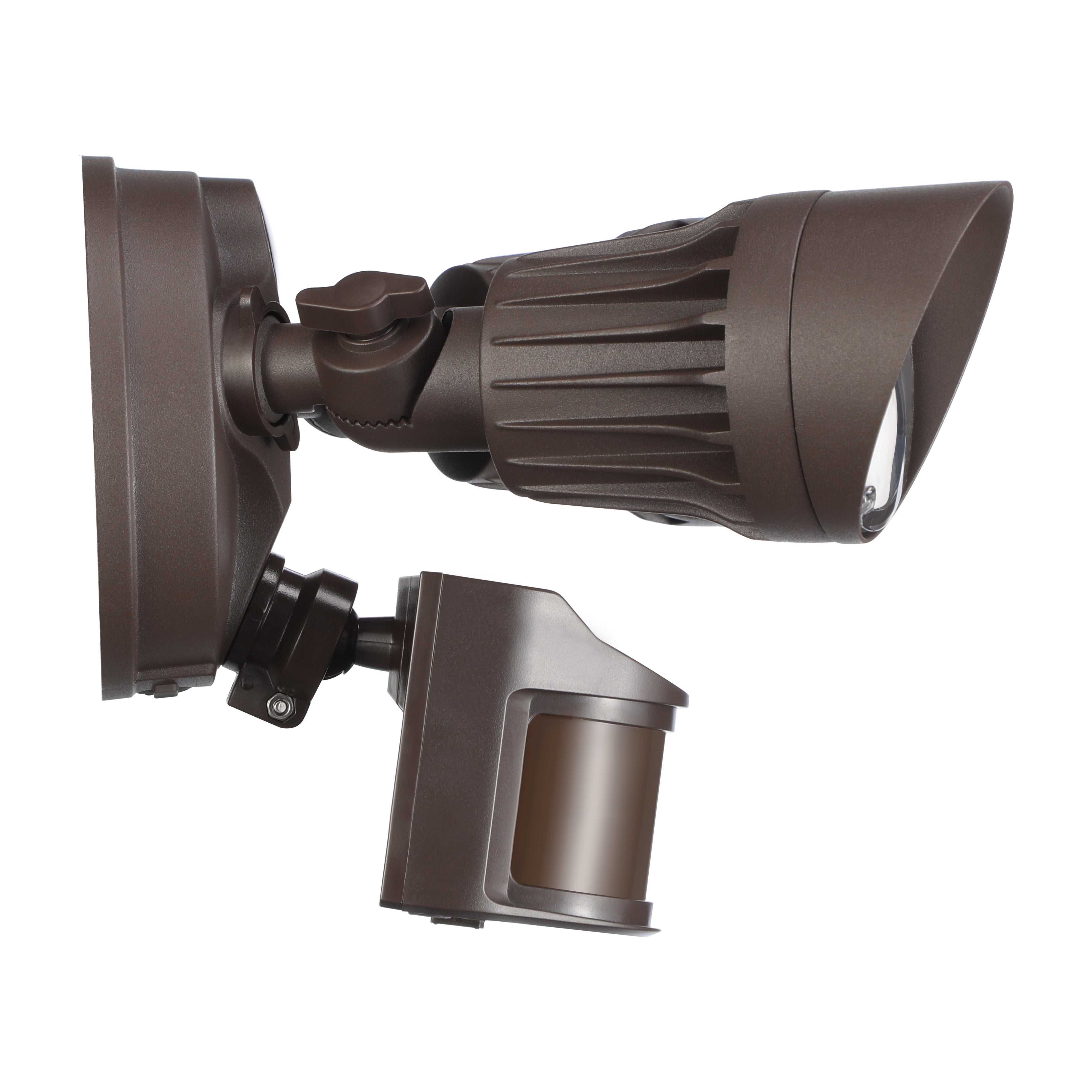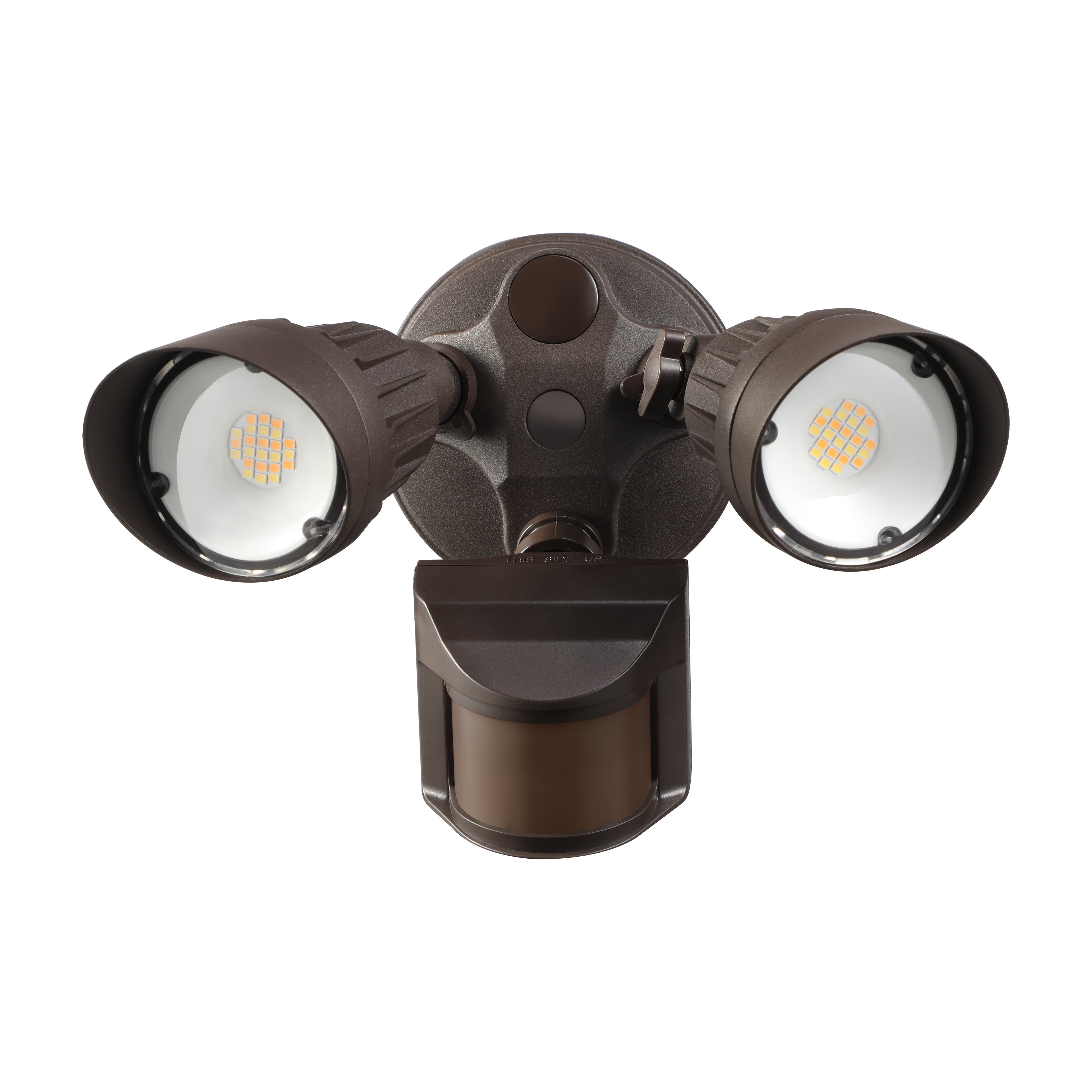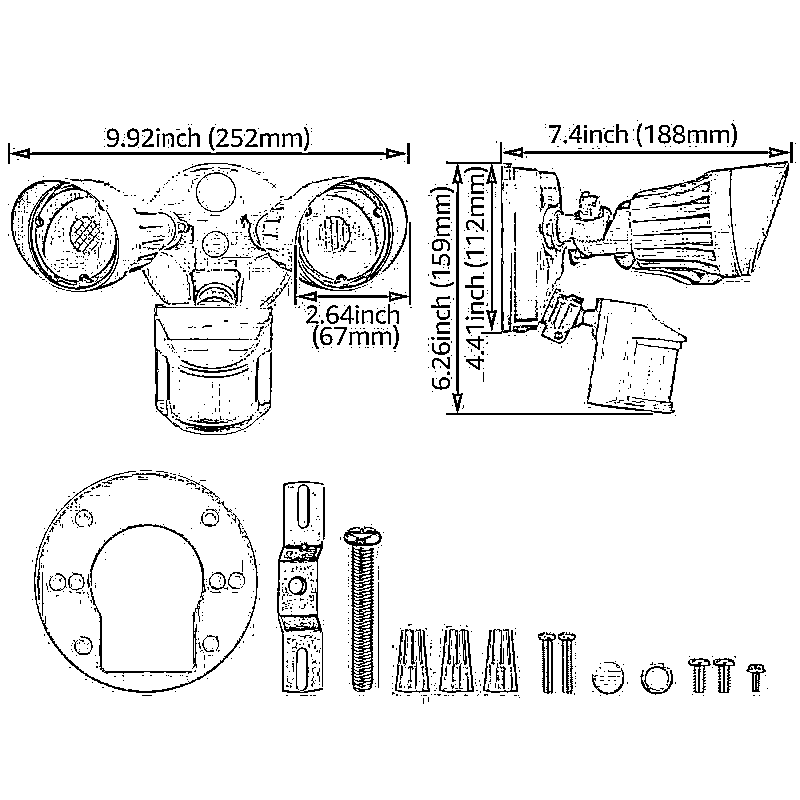 SKU: SL1OSLLO-PBS25NCCT-BRZ-1P
Watchman+ Dual-Heads 25W LED Security Light - Brown - Adjustable CCT
---
C&US ETL Listed
Voltage 120V
3 Years Warranty
Die-Casting Aluminum
The LeonLite Watchman LED Security Light, versatile and energy-efficient, offers customizable outdoor lighting with three color temperature options and multiple operation modes. Its sensitive motion sensors cover a wide area.
Powered by AC 120V (50/60Hz).
Offers 25W, comparable to 200W.
Adjustable color temperature: 3000K/4000K/5000K.
Gives off 2500 lumens.
Sturdy aluminum construction.
Suitable for wall mount installation.
Product Details
Specifications
Additional Documents
Input Voltage
LeonLite® Pro Series (120V AC)
Color Rendering Index (CRI)
Light Temp/Colors
3,000 Kelvin/4,000 Kelvin/5,000 Kelvin
Customizable Lighting
Three color temperature options of 3000K/4000K/5000K, Tailor-made lighting to specific needs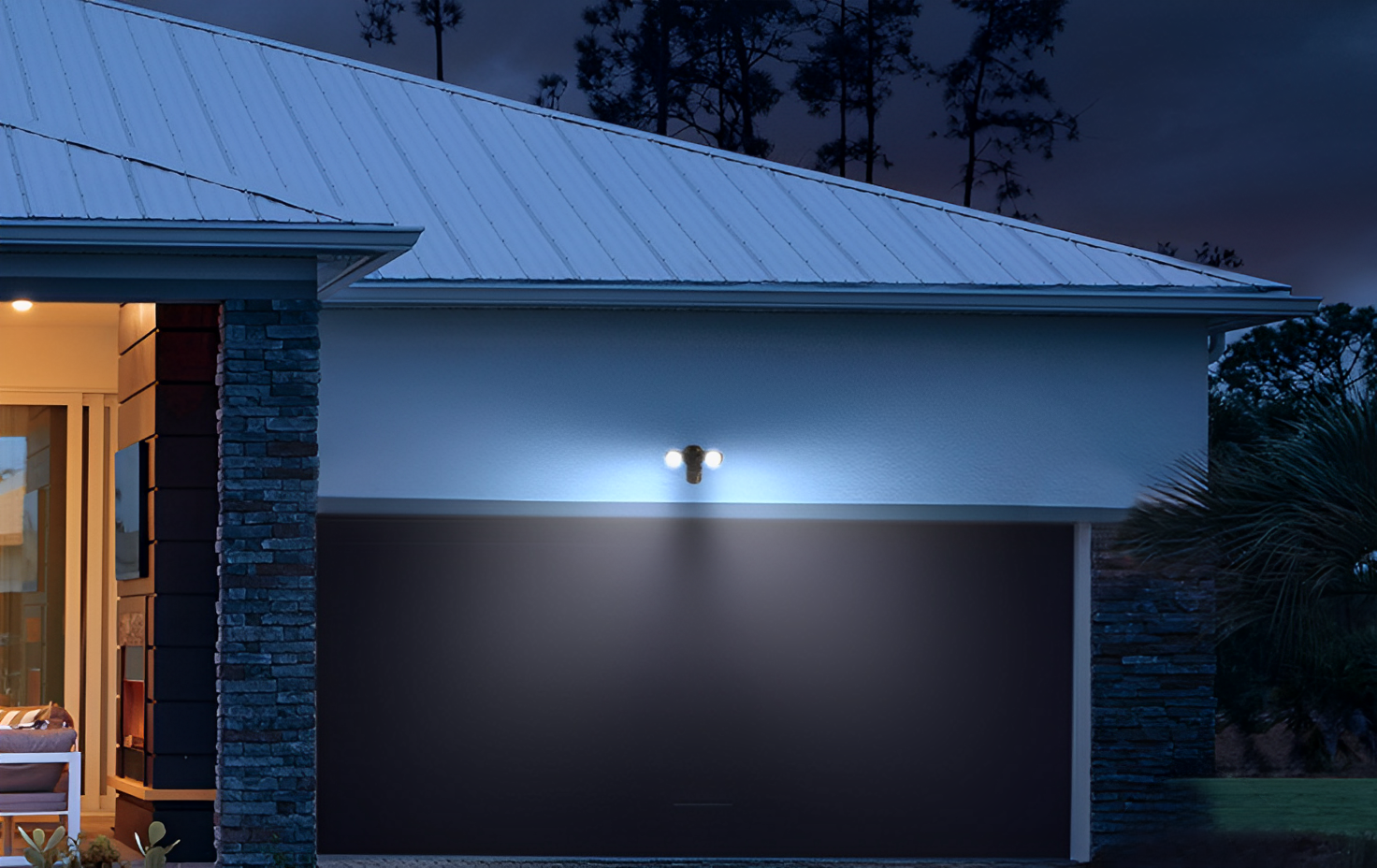 Advanced Motion Detection
180° detection angle, Detection distance of 59ft, Three operation modes: ON TIME, MOTION DETECTION, and DUSK TO DAWN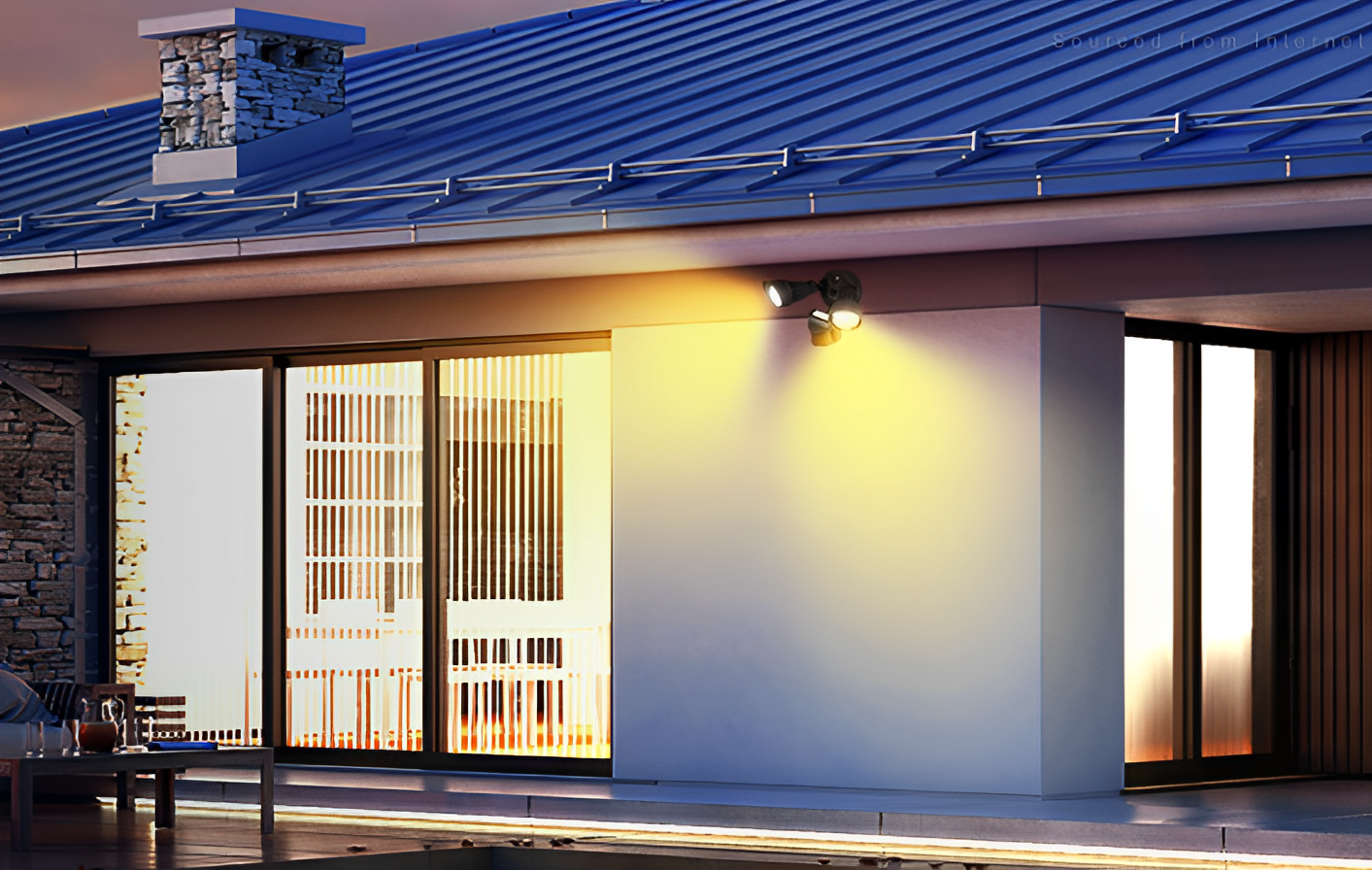 Built to Last
Die-casting aluminum construction for maximum durability, IP rating of Wet location, Can withstand harsh weather conditions, 5-year warranty
Product Support
Frequent ask questions
Use this text to share information about your product or shipping policies.
Our customer support is available Monday to Friday: 8am-8:30pm.
Average answer time: 24h
What is the size of the cover of the light?

The cover of the light is 4 inches to fit a standard 4-inch box.

How do I set the sensing mode?

Set the sensing mode under the light by adjusting the sensitivity from left to right.

Why won't my light turn off even when the motion and timer are set to the minimum?

It may be because the sensitivity is set too high. Try turning it down and make sure the Lux setting is set correctly.

Can this light work in cold weather?

If installed properly, the light should work in freezing temperatures.

Our customer support is available Monday to Friday: 8am-8:30pm.
Average answer time: 24h
Product Reviews
Voice of Customers
This product has no reviews yet.