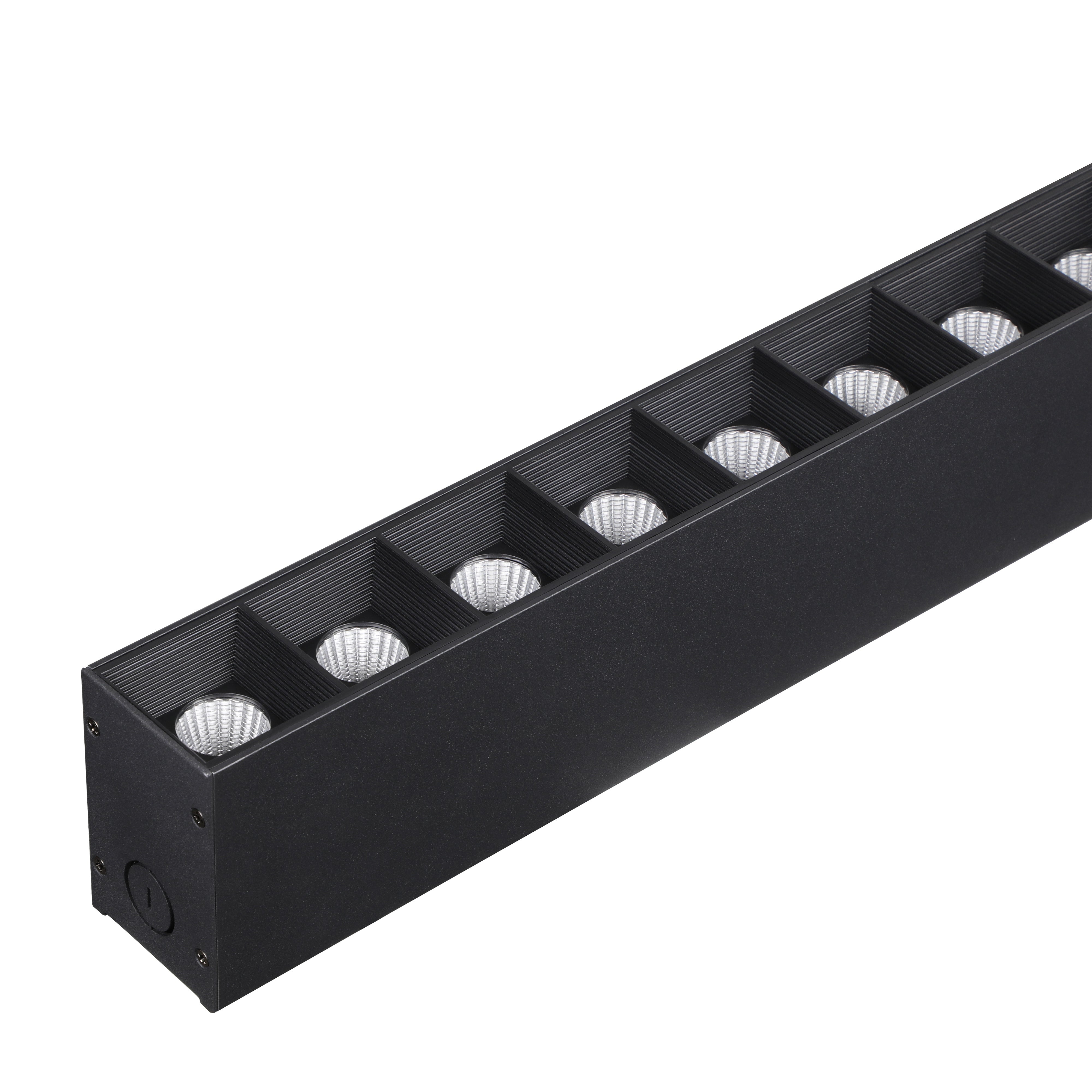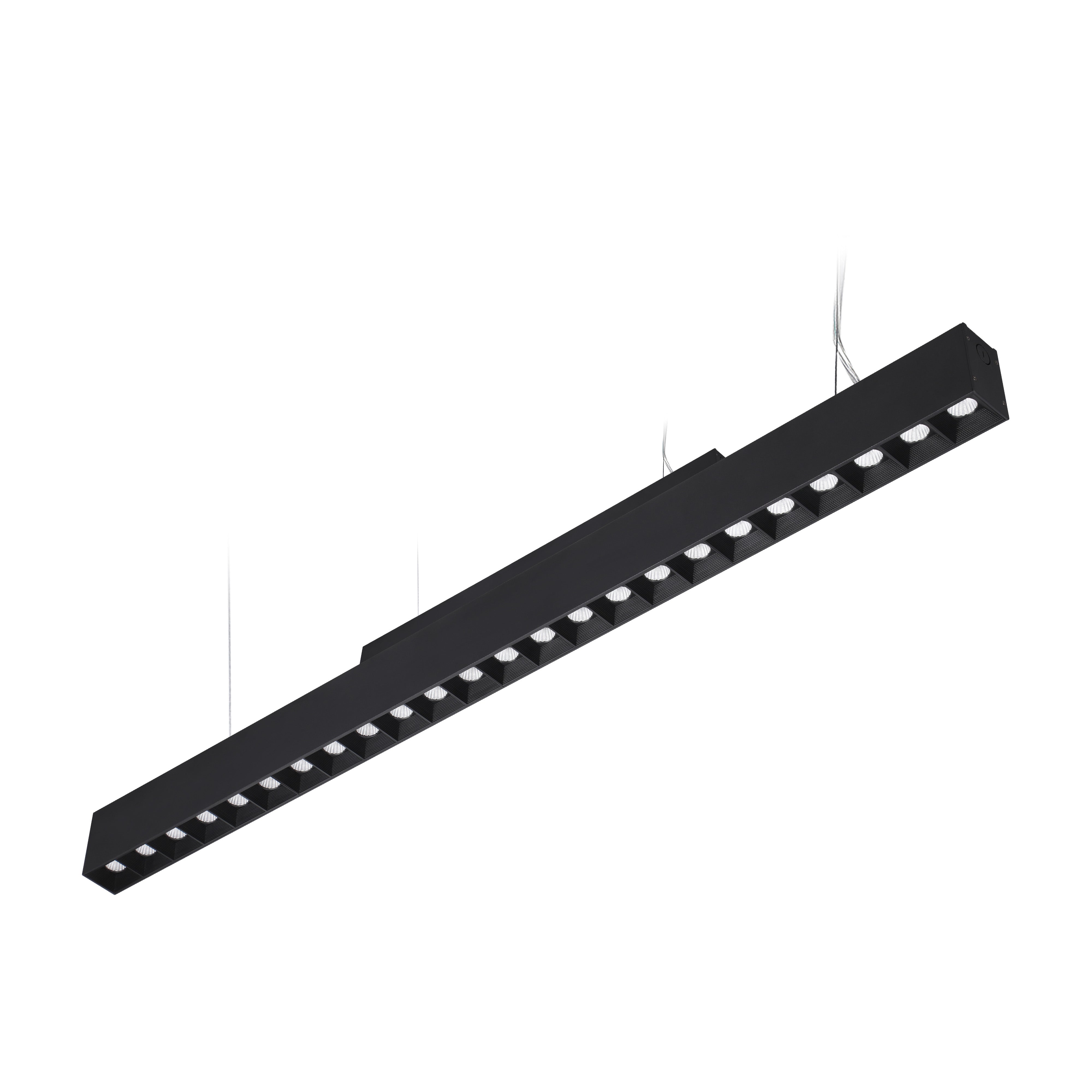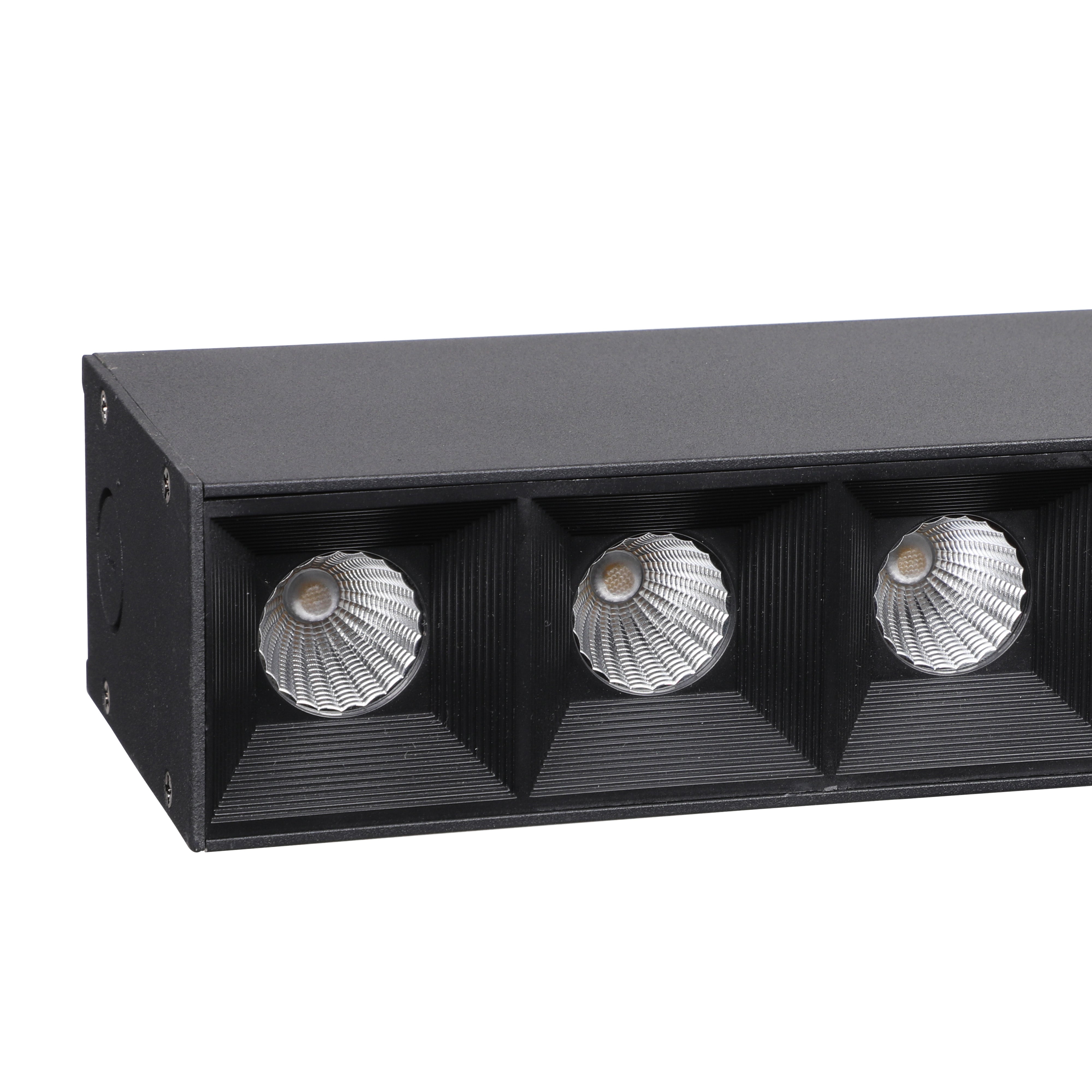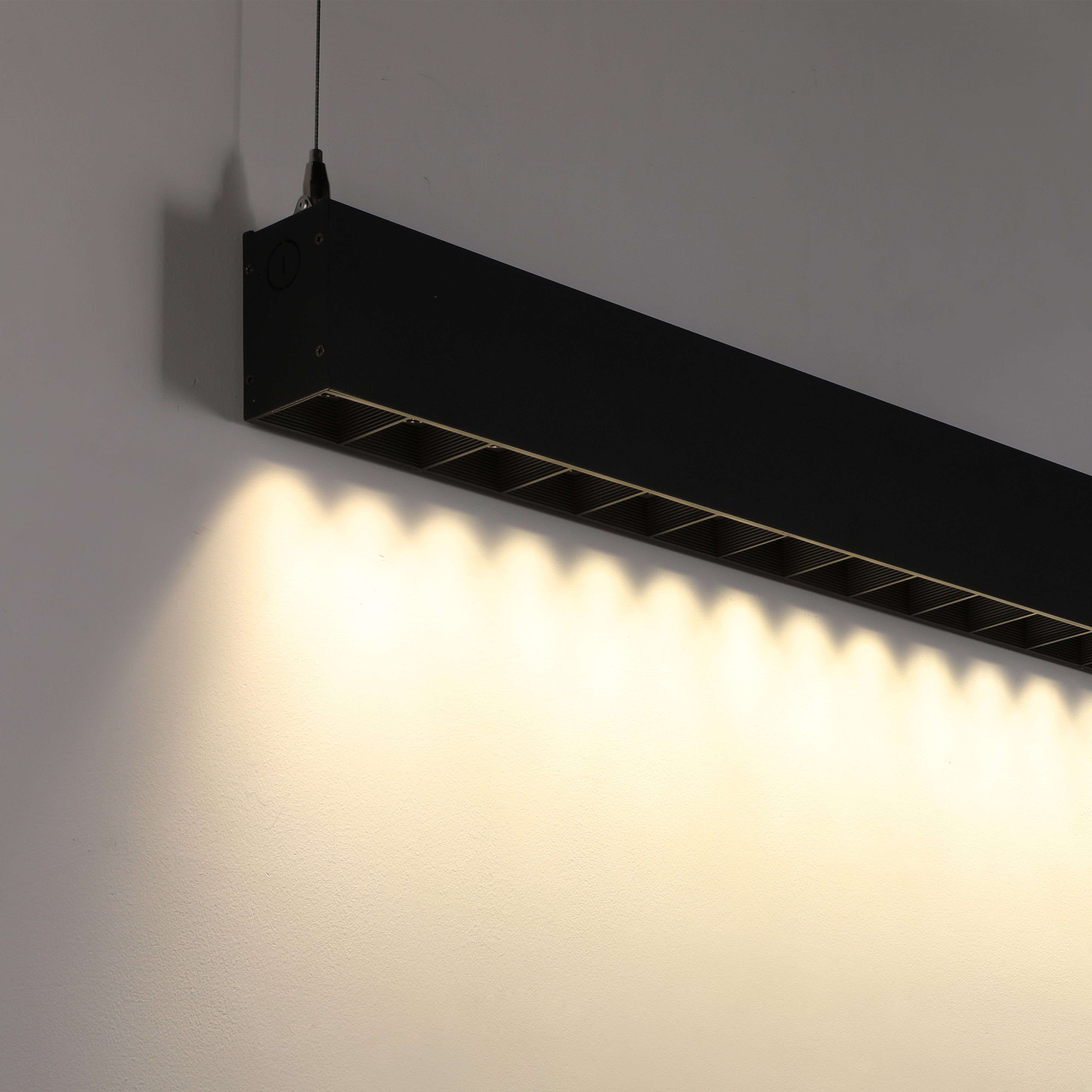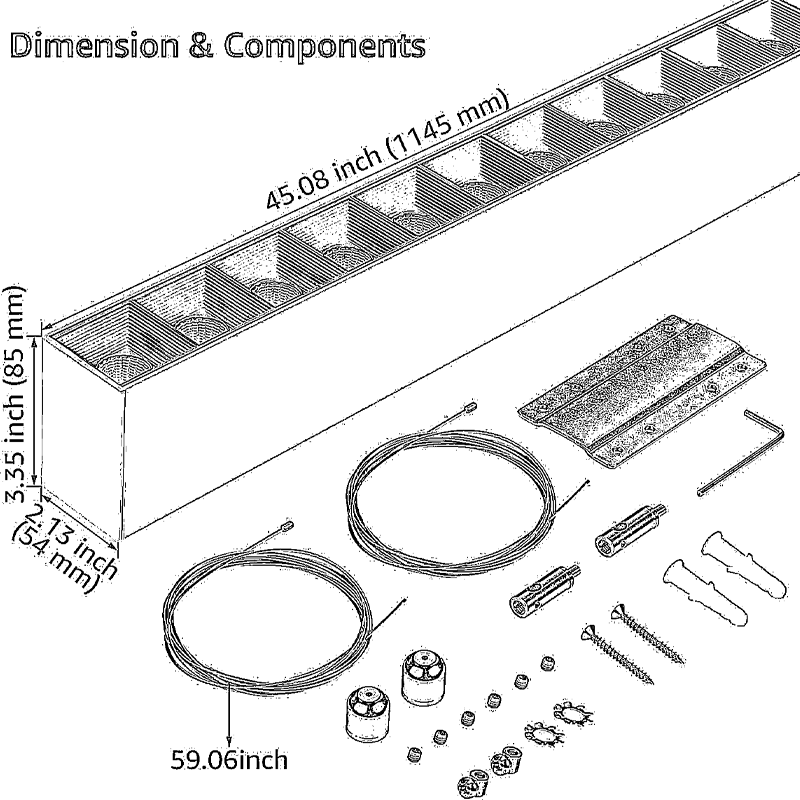 SKU: SF3GLL-4W40D40-BLK-1P
ElegaLux Spot 4' Dot LED Linear Light - Black - 40W - 4000K
---
C&US UL Listed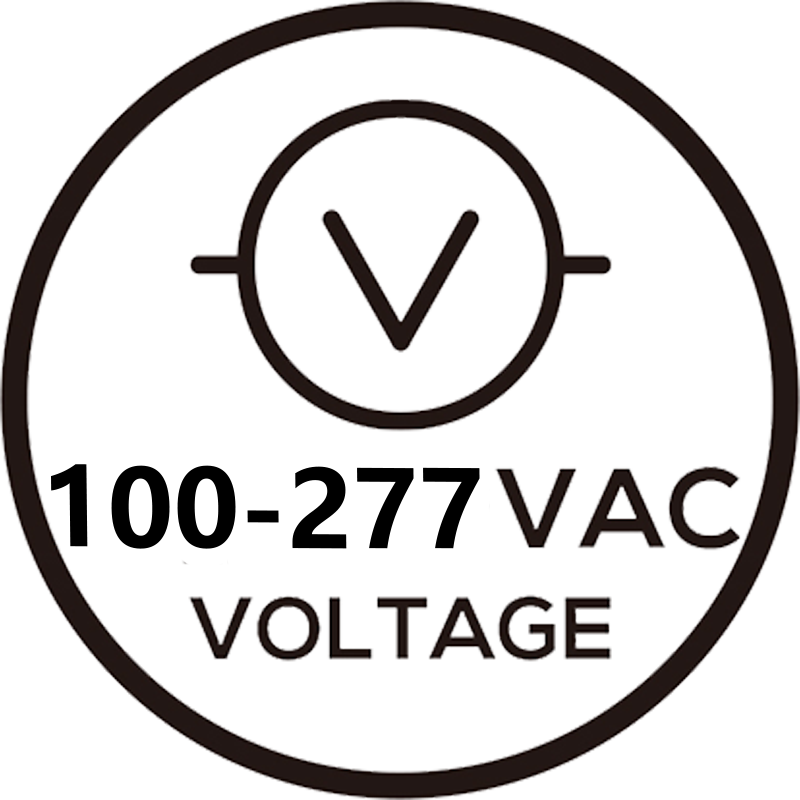 Voltage 100V-277V
Die-Casting Aluminum
3 Years Warranty
The LEONLITE 4FT Anti Glare LED Linear Light is a 40W, 100W equivalent light with a 48° beam angle, 4600lm luminous flux, and 30,000 hour lifespan.
40W light with 100W equivalent brightness.
Emits a cool white light at 4000K.
Capable of 4600lm luminous flux.
Durable die-cast aluminum construction.
Rated for damp locations.
Performs well between -4℉ and 104℉.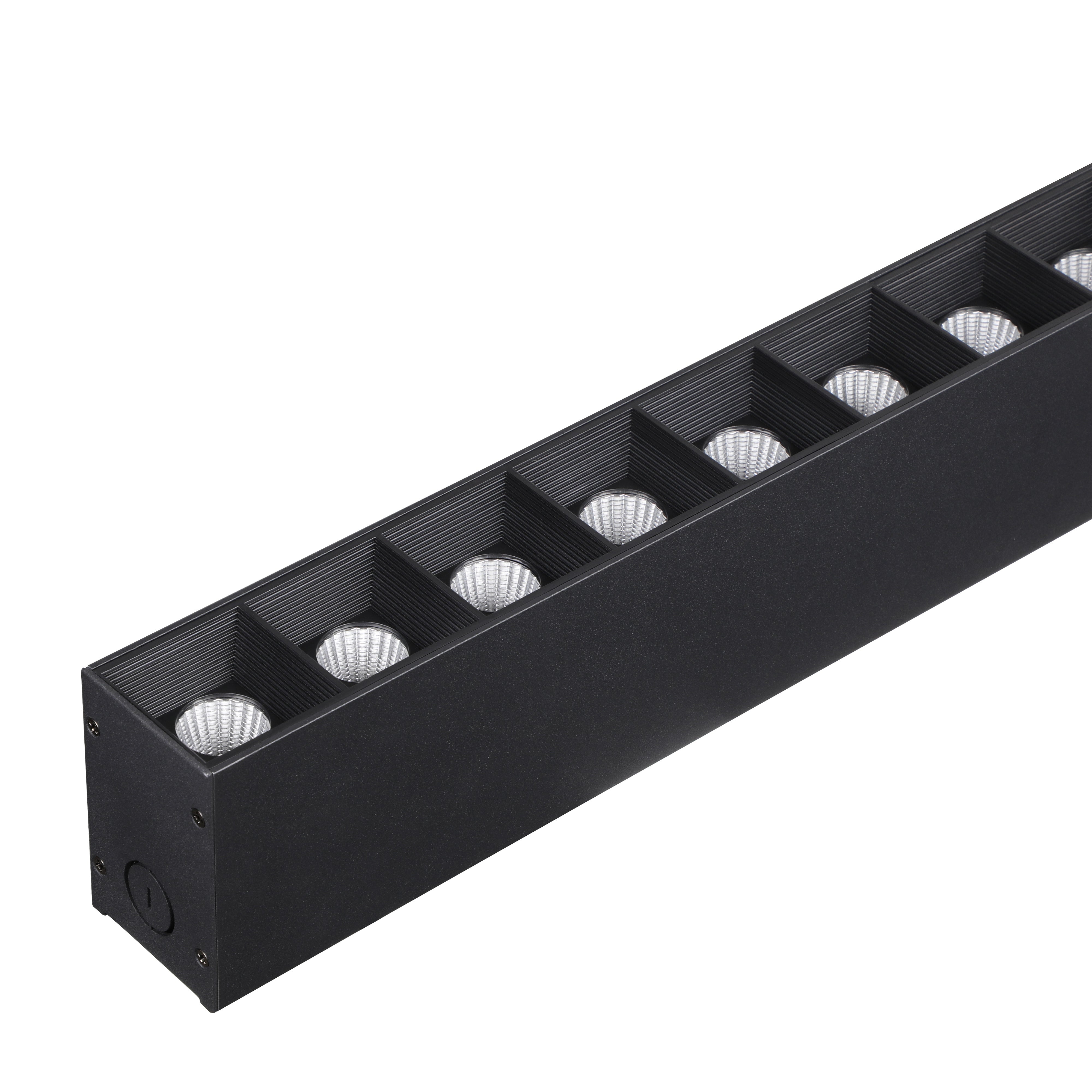 Product Details
Specifications
Additional Documents
Input Voltage
LeonLite® Commercial (120-277V AC)
Color Rendering Index (CRI)
Long-lasting
30,000-hour average lifespan, 5-year warranty, long-lasting reliability, UL Listed, compatible with 0-10V dimmers
Flexible Connection
Matte white rugged aluminum housing, can connect up to 7 of these 42W luminaires in a single circuit
Brilliant Brightness
Precise 48° beam angle, 5460lm with 130lm/W efficacy, glare-free glow, no flickers or buzzing
Product Support
Frequent ask questions
Use this text to share information about your product or shipping policies.
Our customer support is available Monday to Friday: 8am-8:30pm.
Average answer time: 24h
What are the two terminals labeled as d+ and d- for?

The d+ and d- terminals are for 0-10VDC dimmer control, which is becoming common in commercial lighting.
Can these lights be wired to use DC current instead of AC?

While the lights are designed for AC input voltage, it may be possible to wire them for DC input with the appropriate control or wiring.
What is the delay time for these lights to turn on?

There is a delay of a couple of seconds for the lights to turn on, which may be noticeable to some users.

How do you connect two lights in the set together?

The set includes linking connectors located inside the end caps, allowing you to easily connect two lights together.
Our customer support is available Monday to Friday: 8am-8:30pm.
Average answer time: 24h
Product Reviews
Voice of Customers
This product has no reviews yet.