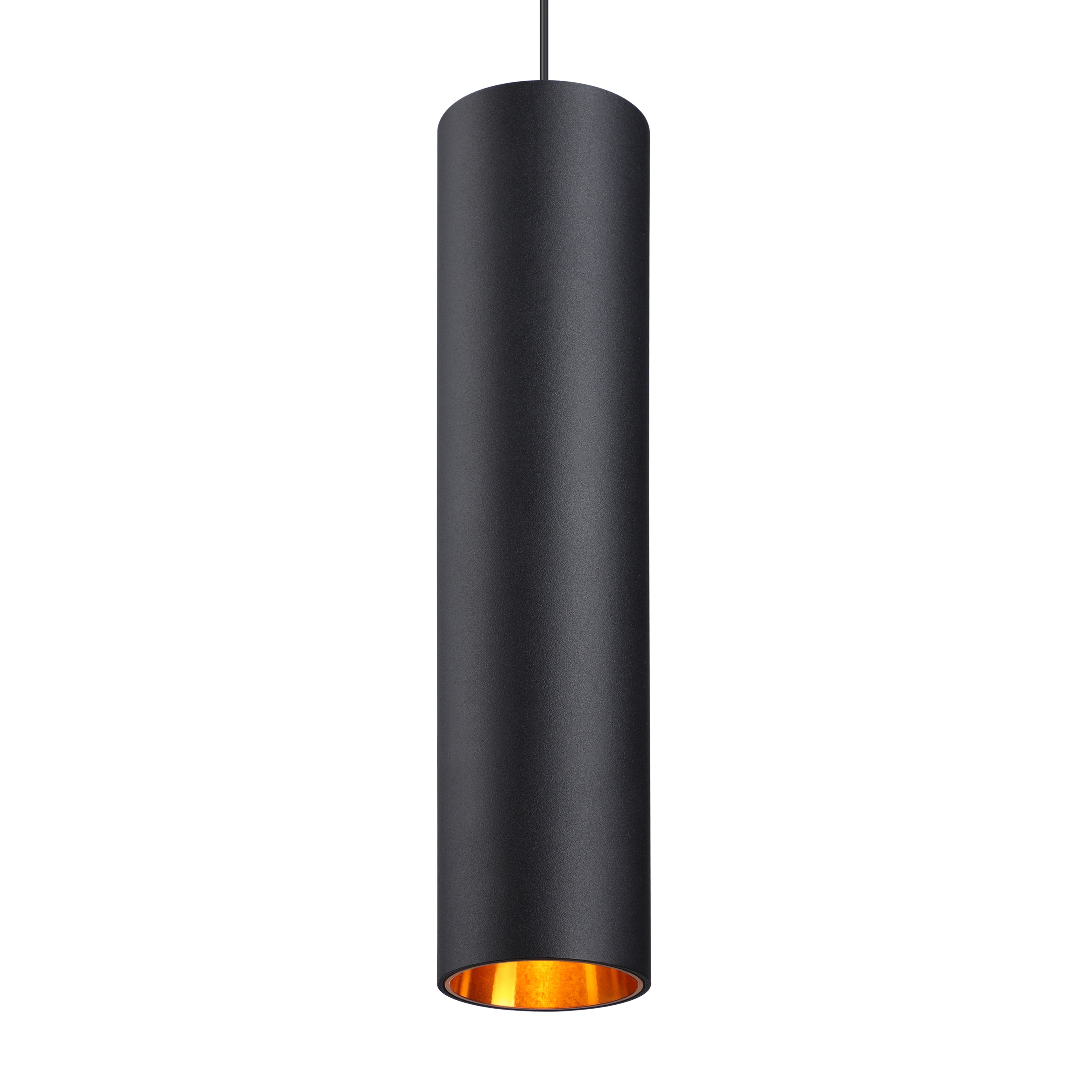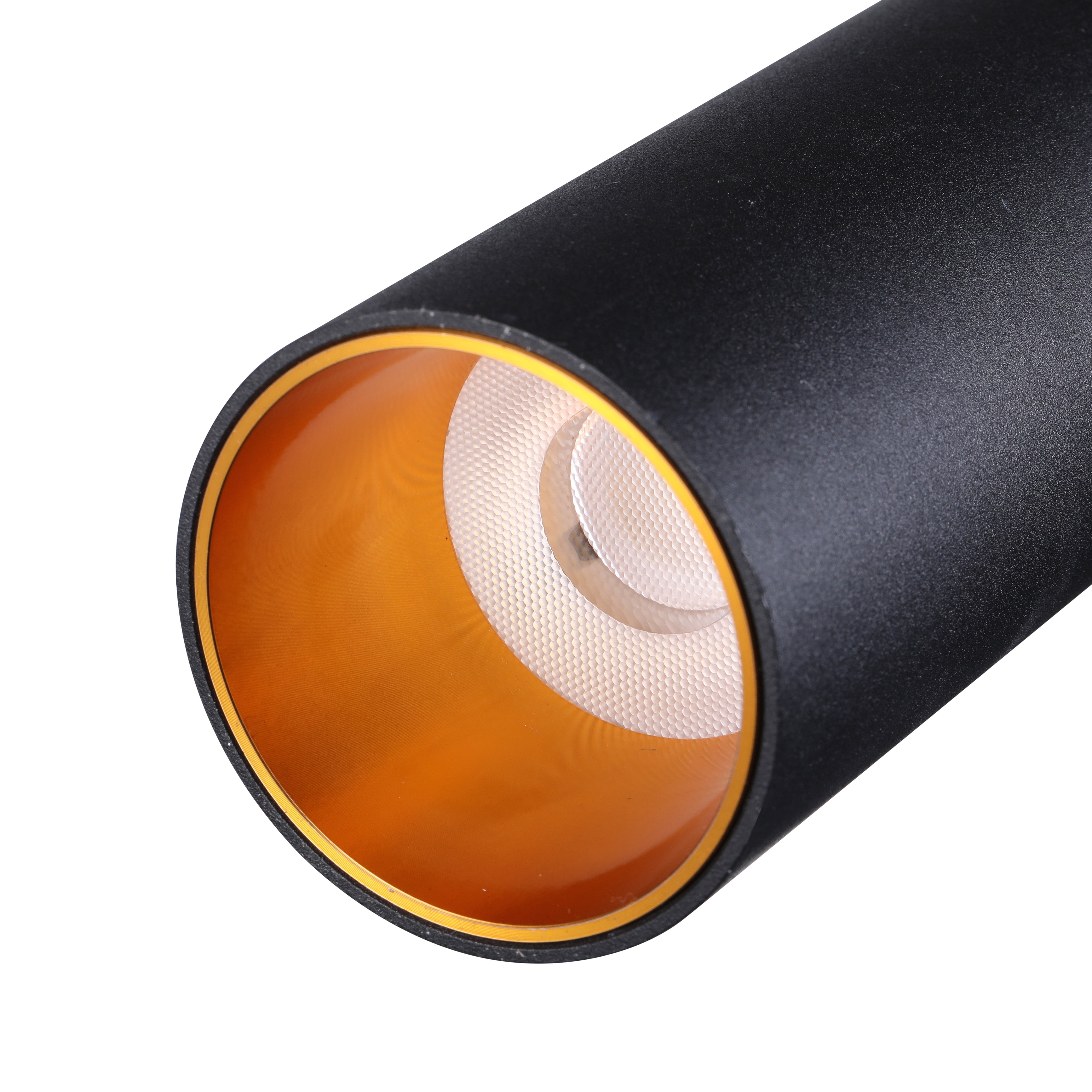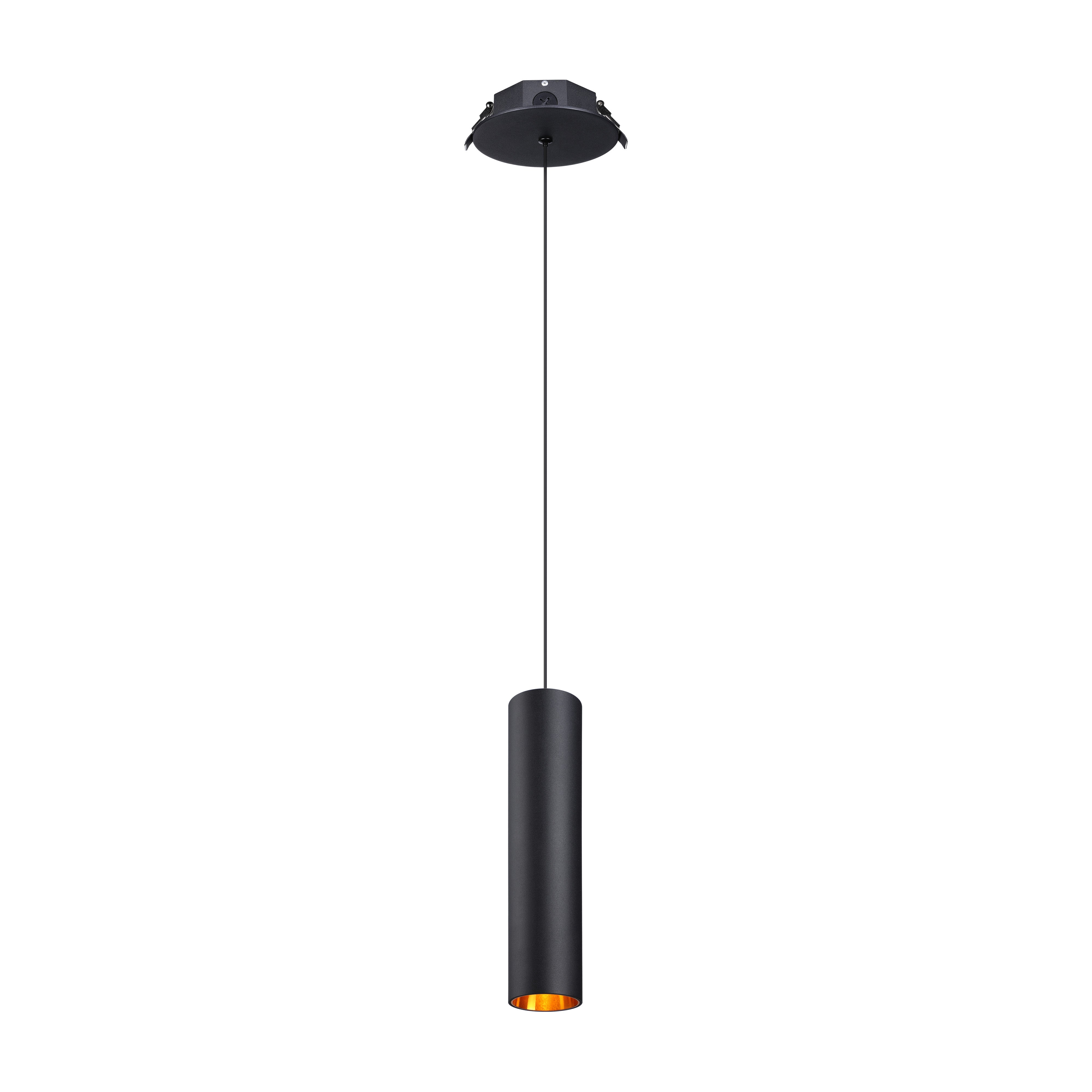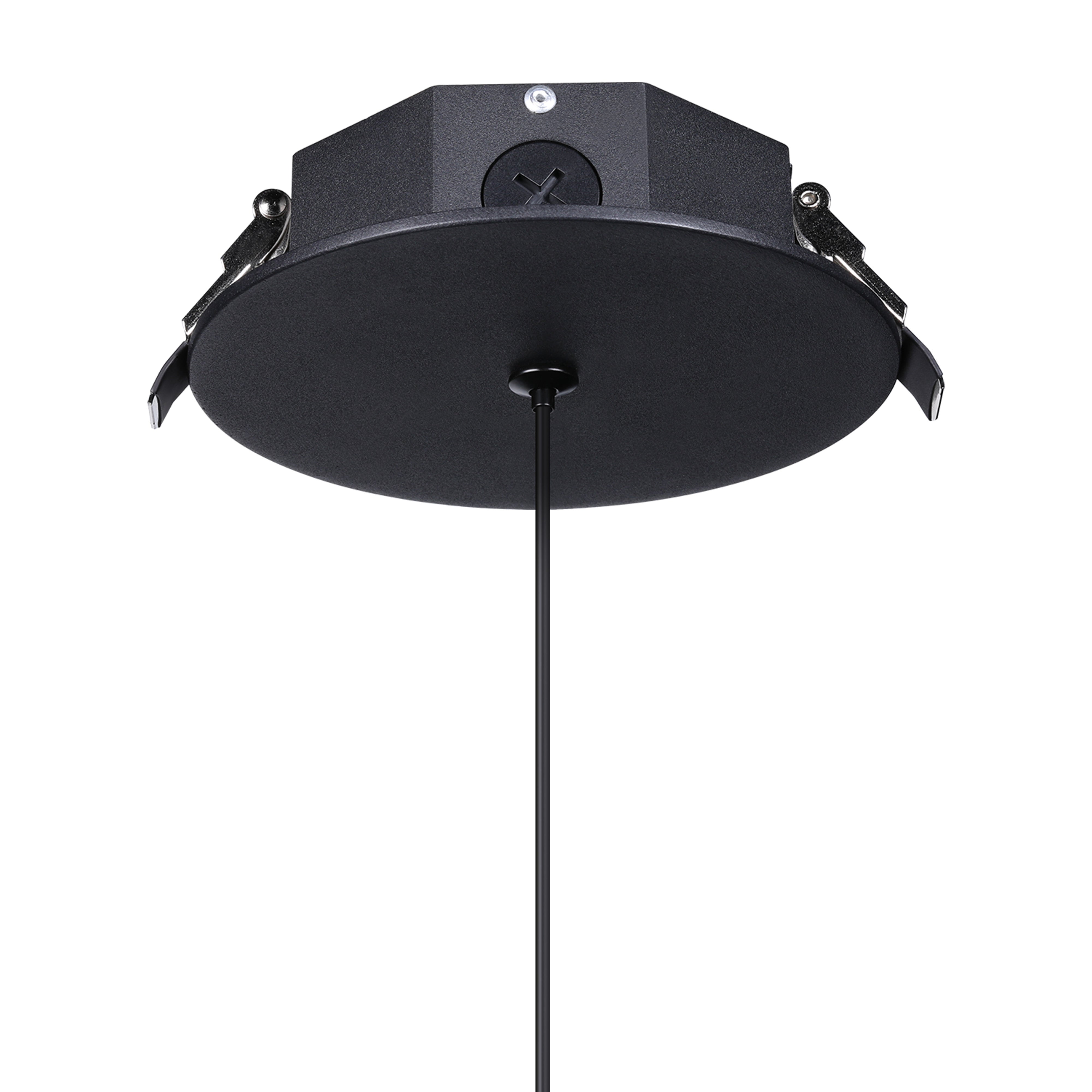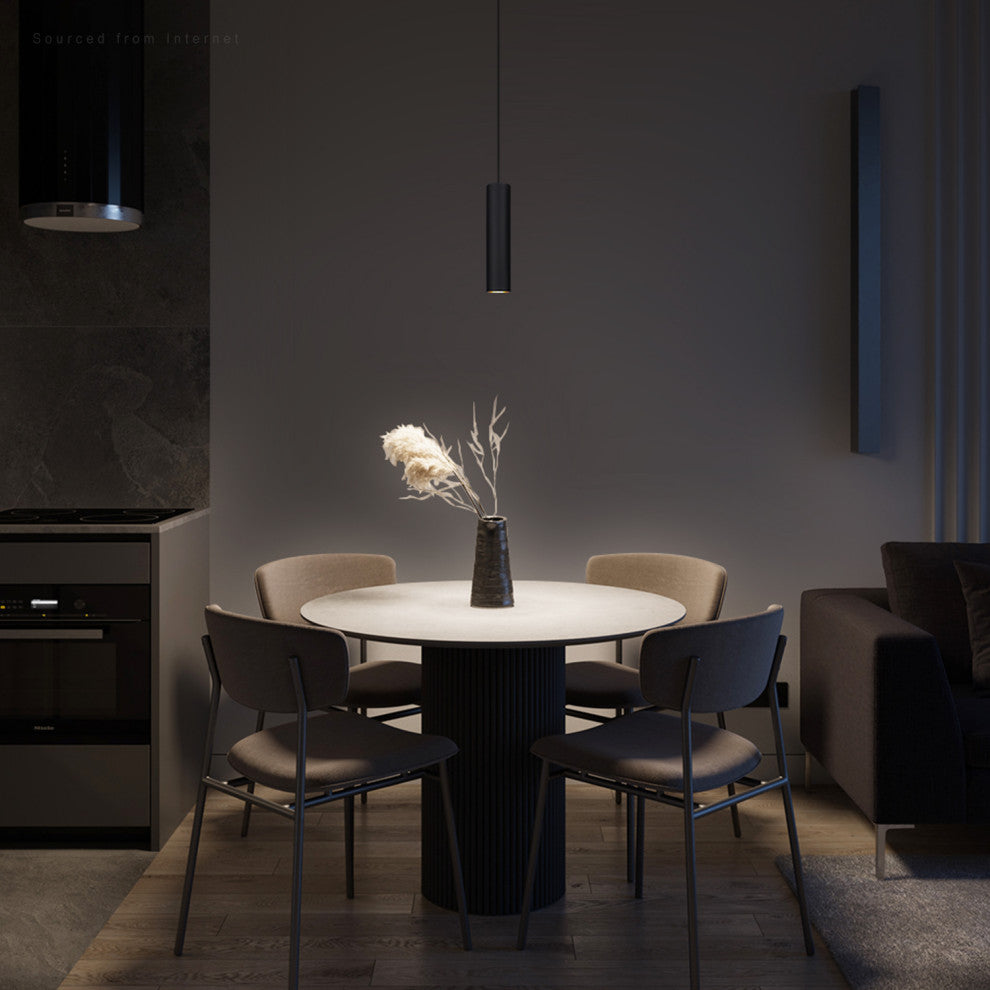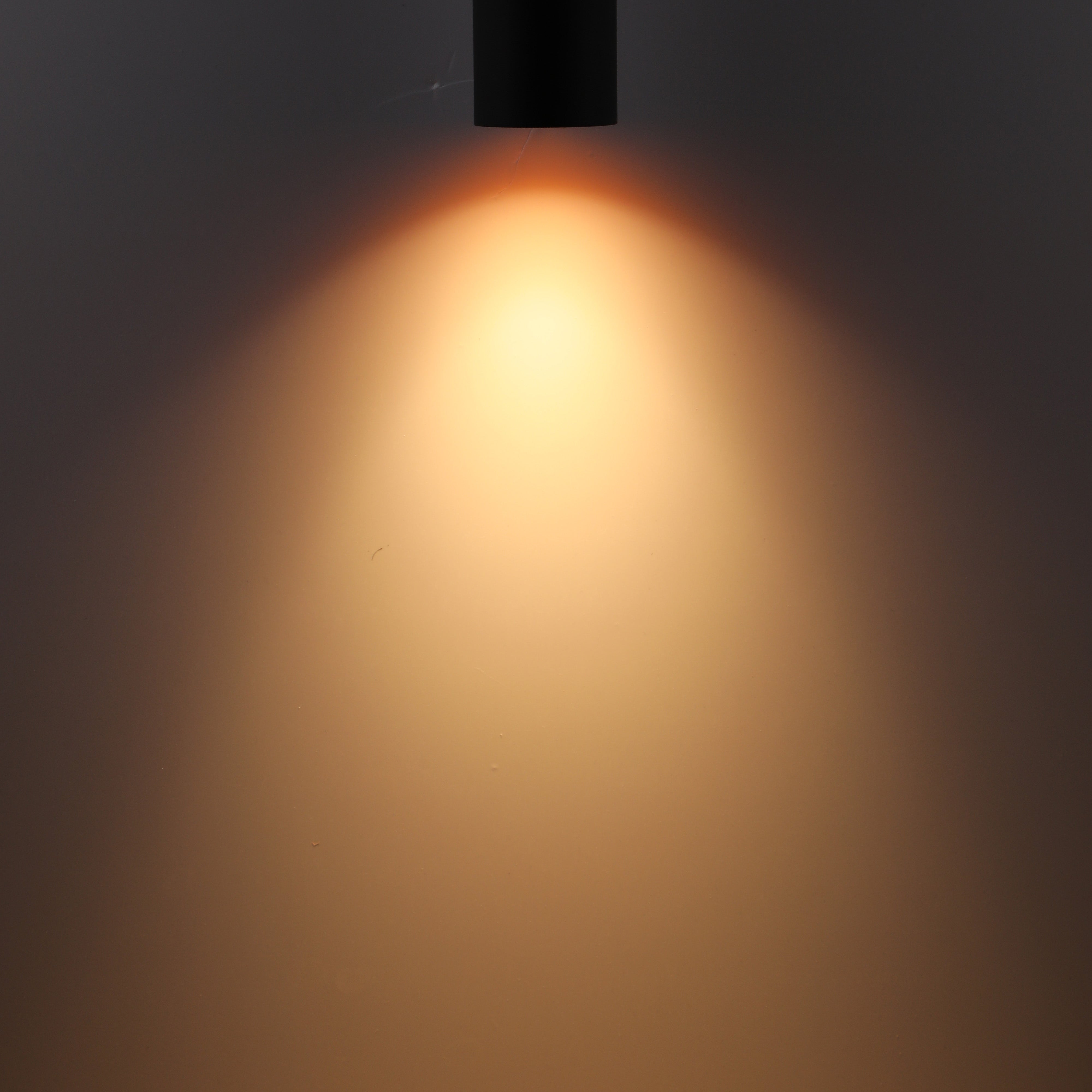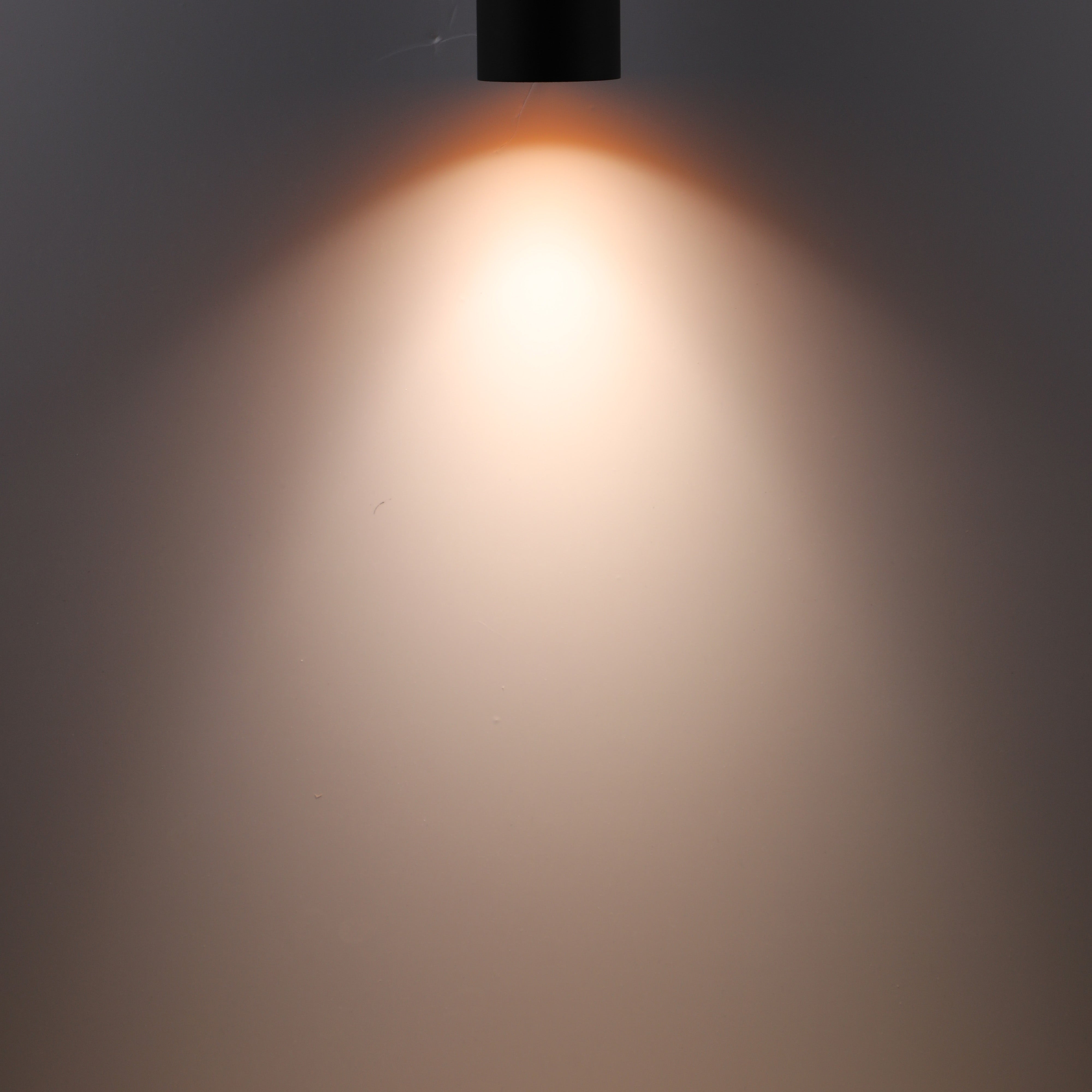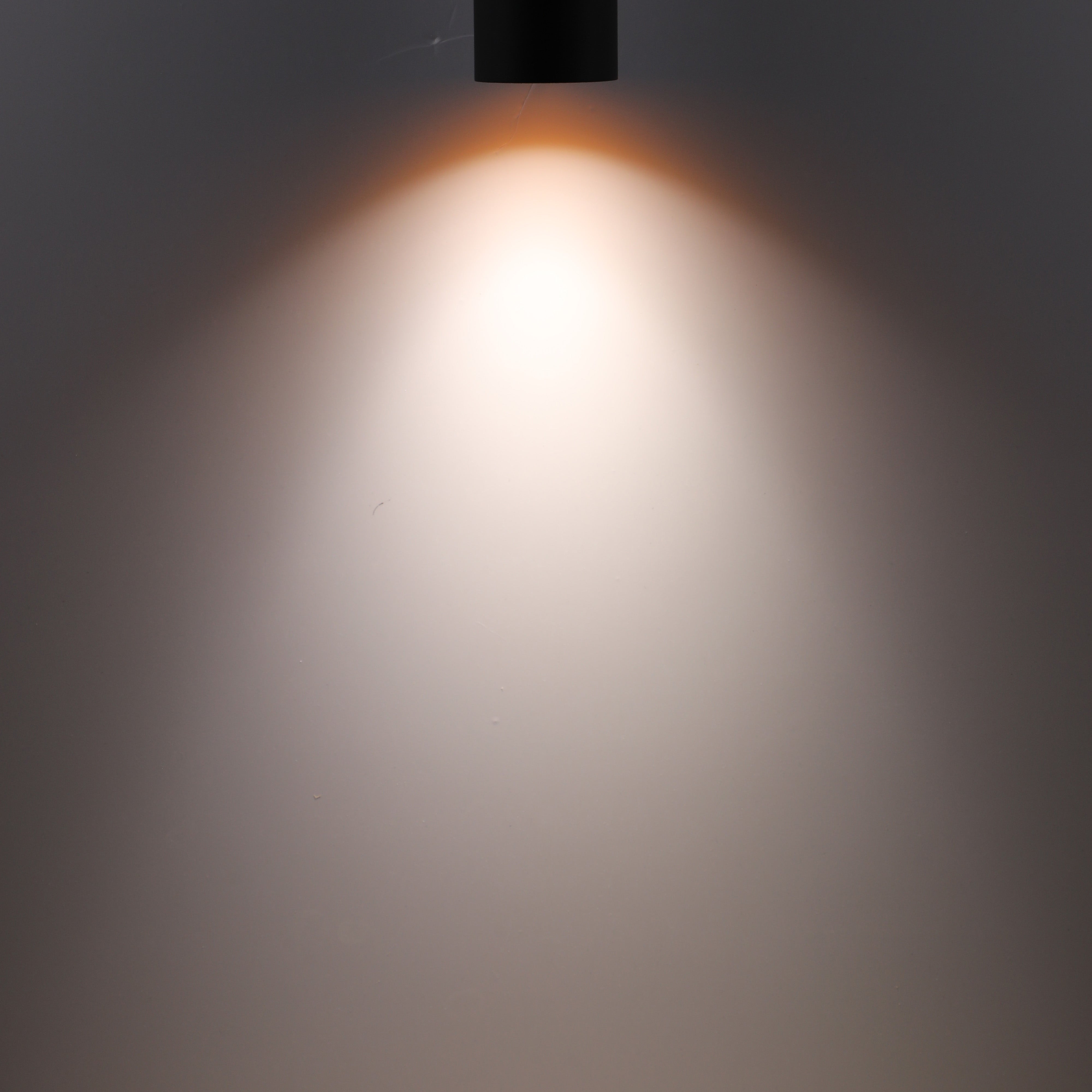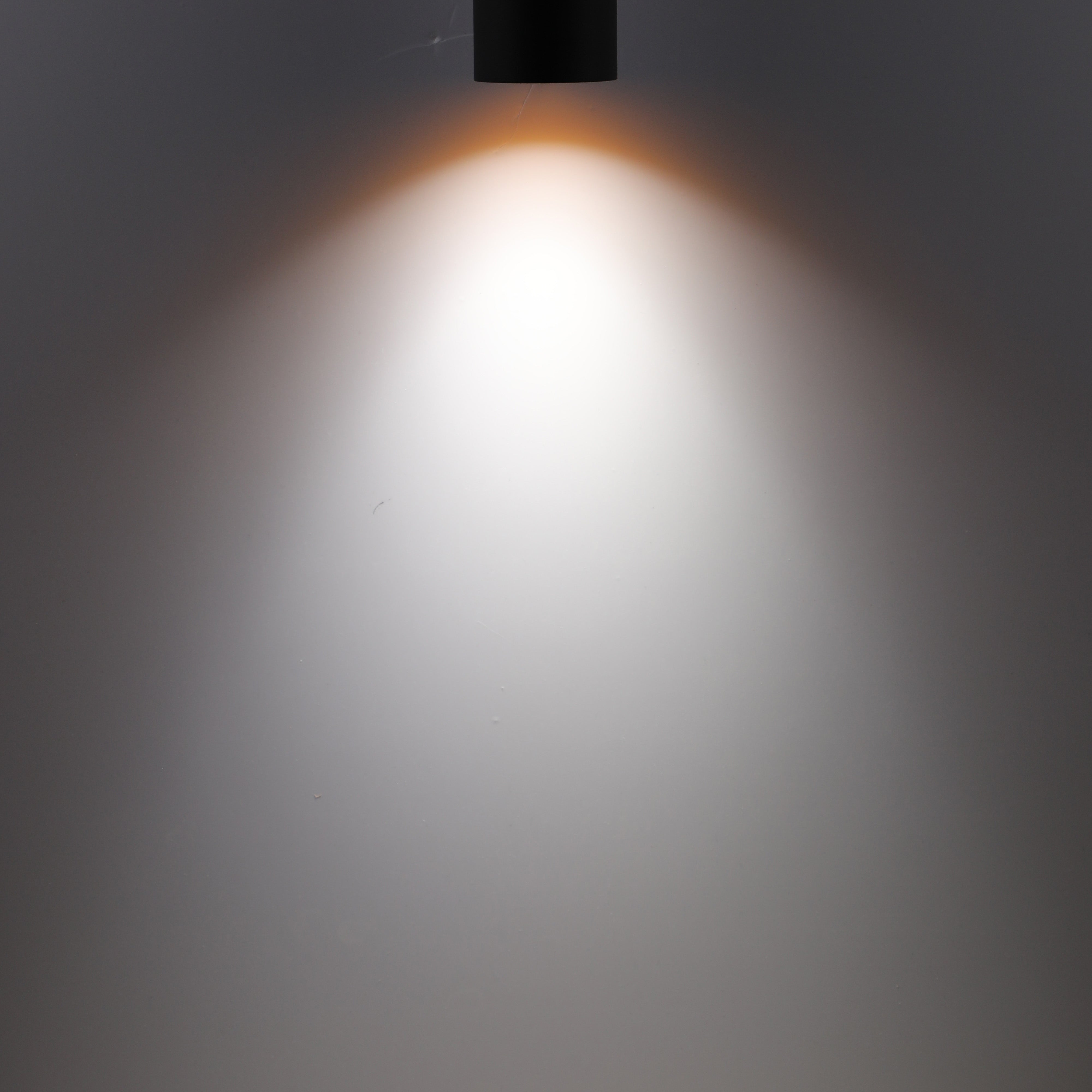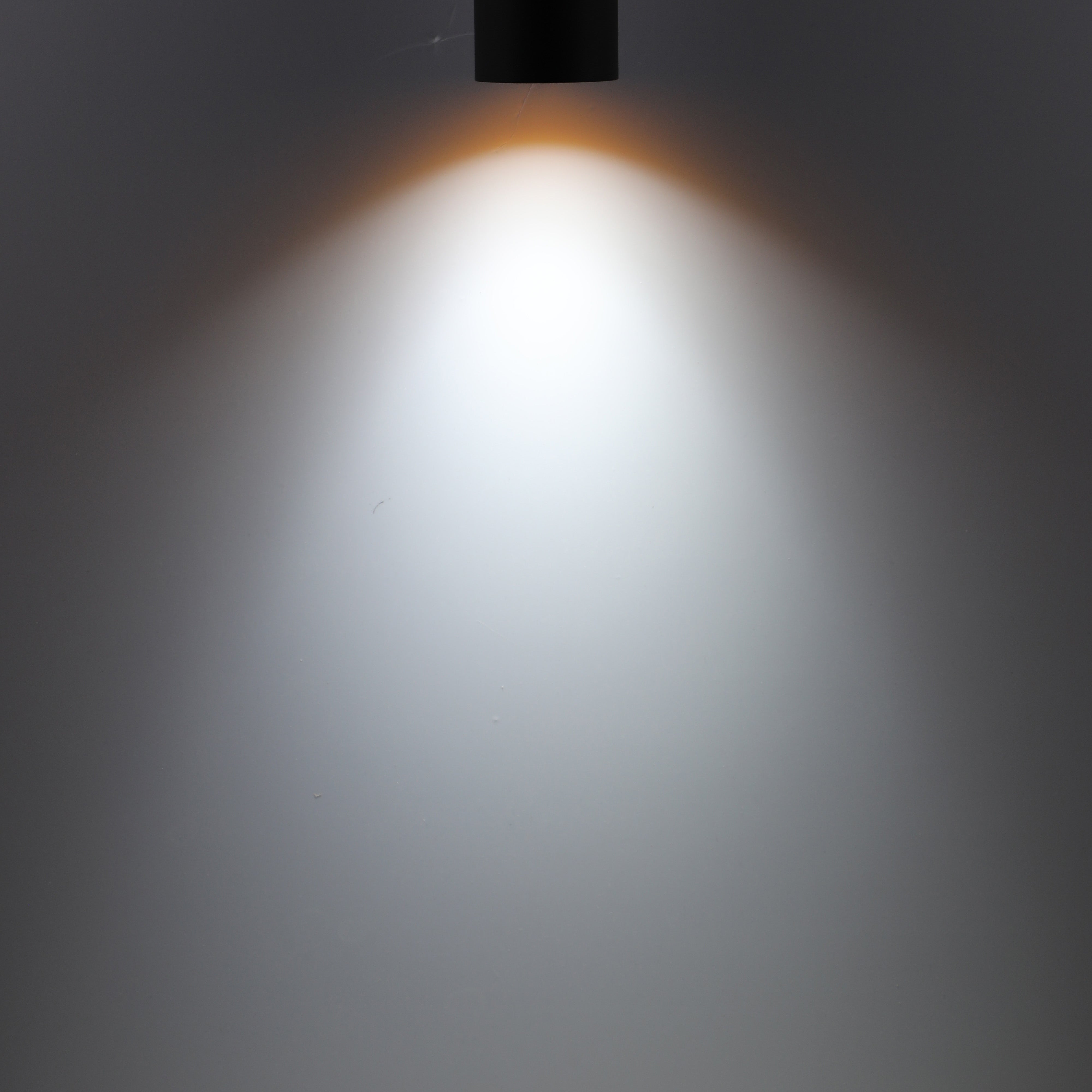 SKU: SJ15PLLI-CDS7D5CCT-BLK-1P
LeonLite TheFloat™ Cylindrical Pendant Light - Black
---
CRI 90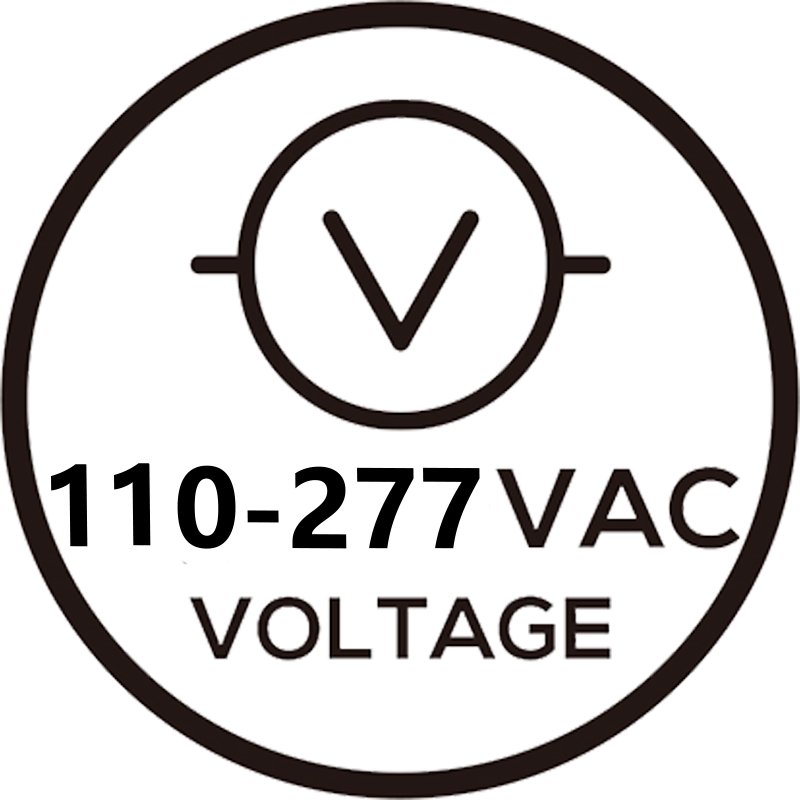 Voltage 110V - 277V
3 Year Warranty
C&US UL Listed
The LEONLITE 5CCT LED Pendant Lights offer customizable, high-quality illumination with a user-friendly design and versatile features.
Five color temperature options ensure personalized lighting.
Die-cast aluminum housing promotes durability.
Adjustable brightness ranges from 3% to 100%.
Wide input voltage spans from 110V to 277V.
High waterproof rating of IP65 supports outdoor use.
Long lifespan of 50,000 hours minimizes replacements.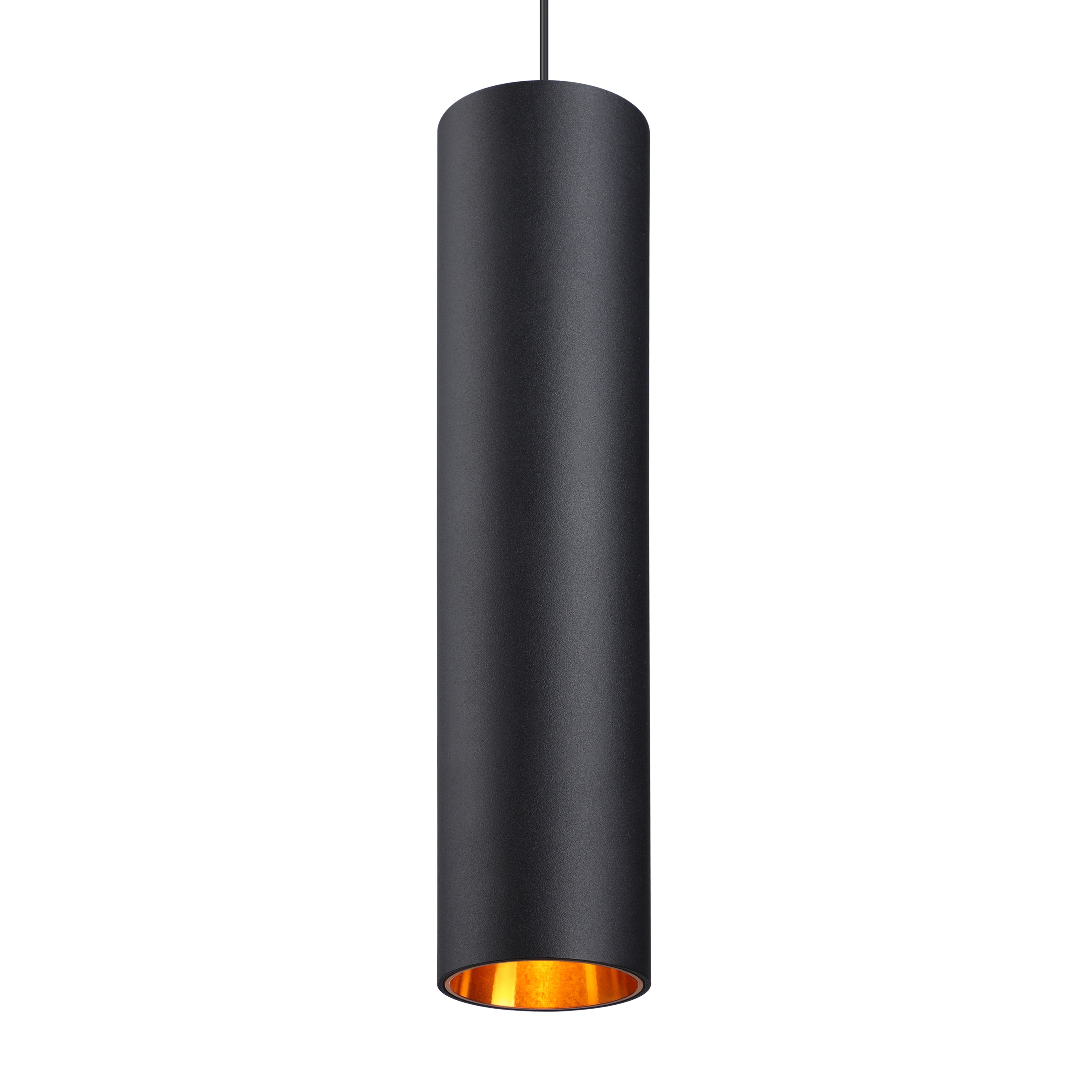 Product Details
Specifications
Additional Documents
Input Voltage
LeonLite® Commercial (120-277V AC)
Color Rendering Index (CRI)
Light Temp/Colors
2700 Kelvin/3000 Kelvin/3500 Kelvin/4000 Kelvin/5000 Kelvin
Indoor & Outdoor
Made from high-quality die-cast aluminum, this light is suitable for both indoor and outdoor use, boasting an impressive IP65 waterproof rating.
Easy Installation
With its built-in J-box design, this light is perfect for replacing recessed ceiling lights in 4.3-4.7inch holes, no professional electrician required.
Color Variance
The LEONLITE pendant light offers five color temperatures ranging from 2700K to 5000K, allowing you to set the perfect ambience.
Product Support
Frequent ask questions
Use this text to share information about your product or shipping policies.
Our customer support is available Monday to Friday: 8am-8:30pm.
Average answer time: 24h
Can this pendant light be used outdoors?

Yes, the pendant light is made with high-quality die-cast aluminum housing that provides an IP65 waterproof rating. It's suitable for both indoor and outdoor use.

How easy is the installation of the LEONLITE Cylinder Pendant Light?

The light is designed for easy installation with a built-in J-box, suitable for 4.3inch-4.7inch holes. You can replace your existing 4inch LED recessed lights without requiring an electrician.
Does the pendant light come with a warranty?

Yes, it comes with a 3-year warranty.

What's the input voltage requirement for the pendant light?

The light has a wide input voltage range of 110-277V.

Our customer support is available Monday to Friday: 8am-8:30pm.
Average answer time: 24h
Product Reviews
Voice of Customers
This product has no reviews yet.